5,000 Canadians Died by Euthanasia in 2019
Home > Euthanasia Issues > 5,000 Canadians Died by Euthanasia in 2019
Canada's assisted death law is quickly going out of control.


Approximately 5000 Canadians died by euthanasia in 2019 and 13,000 since legalization
The media is reporting that there have been more than 6700 MAID deaths in Canada since it was legalized. I estimate that there have been at least 13,000 euthanasia deaths and here is how I defend this estimate.
First, the 6700 statistic was based on the Fourth Interim Report on Medical Assistance in Dying released by Health Canada on April 25, 2019 which stated that there were 6700 assisted deaths up to October 31, 2018. The data in the report from Quebec and the three Territories was incomplete. The Quebec data in the Health Canada report was up until March 31, 2018. (Link to my commentary on the report)
The Health Canada report was sloppy by stating that the number assisted deaths represented 1.12% of all deaths. The Health Canada report divided the number of reported assisted deaths into the total deaths, but they did not remove the total Quebec deaths from March 31 – October 31 from the equation.
The accurate number of assisted deaths as of December 31, 2018, was 7949.
On March 21, 2019 I reported that there were 7949 assisted deaths in Canada as of December 31, 2018 representing 4235 assisted deaths in 2018, an increase of 50% over 2017, representing almost 1.5% all deaths in 2018. The data from my report was obtained from a presentation by Jocelyn Downie, an academic euthanasia activist, who spoke on March 15, 2019 to a Royal Society of Canada luncheon in Ottawa.
Similar to the Netherlands and Belgium, nearly all of the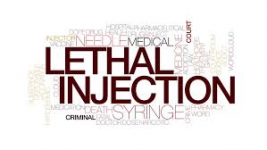 assisted deaths are euthanasia (lethal injection) rather than assisted suicide.
We don't have national assisted death statistics for 2019 but we do have accurate data from Ontario and Alberta.
The Ontario Office of the Chief Coroner sends monthly updates on the number of assisted deaths. According to the data there were 1789 reported assisted deaths in 2019, 1499 in 2018, 841 in 2017. There was almost a 20% increase in Ontario assisted deaths in 2019. What is more striking about the data is the increase in the second half of 2019 where there were 1015 assisted deaths in the second half of 2019 up from 774 in the first six months of 2019, meaning that Ontario will likely have more than 2000 assisted deaths in 2020.
Alberta Health Services updates there assisted death data regularly. The Alberta data indicates that there were 377 assisted deaths in 2019 up from 307 in 2018, and 206 in 2017. The data indicates a 23% increase in Alberta assisted deaths in 2019.
Since both Ontario and Alberta had approximately a 20% increase in 2019, I would assume that there was a similar increases nationally. Therefore there approximately 5000 (4235 + 20%) assisted deaths in Canada in 2019 and 13,000 assisted deaths since legalization. Even if the numbers were slightly lower than 5000 in 2019, today is January 20, so it is safe to say that there has been 13,000 assisted deaths since legalization.
But that is not the whole story.
Canada's data collection system does not account for under-reporting of assisted deaths, but Quebec's data collection system can account for under-reporting. Quebec employs a multi report system making it possible to uncover the number of times a physician didn't report the assisted death.
Based on an analysis by Amy Hasbrouck and Taylor Hyatt, the Quebec interim report indicated that between April 1, 2017 – March 31, 2018 there were 142 unaccounted assisted deaths in the data representing 17% of all assisted deaths. The Quebec Interim report also indicated that 7 assisted deaths did not fit the criteria of the law, 22 assisted deaths did not follow procedural safeguards and in 67 assisted deaths, the physician did not provide the necessary information to determine if the patient fit the criteria of the law.
Based on the Quebec Interim report, if we extrapolate the data to all of Canada, it would suggest that there may have been more than 2000 (17%) unreported assisted deaths in Canada and approximately 60 assisted deaths that did not fit the criteria of the law.
This article is based on hard facts and conservative estimates. The fact is that Canada's assisted death law is quickly going out of control. The recent federal government consultation, that employs biased questions, is not concerned about Canadians whose lives are taken without due process.