Abuse by Attorney
Home > Blog Mental Health > Abuse by Attorney
January 28, 2015

Mr. Robert Joly, Attorney
4 – 20 McLeod Avenue
Spruce Grove AB. T7X 3Y1
REGISTERED MAIL
Attention: Ms. Kathlyn Atkins,
Manager Complaints, the Law Society of Alberta
800 Bell Tower 2, 201, 10104 103 Avenue
Edmonton, Alberta T5J 0H8
REGISTERED MAIL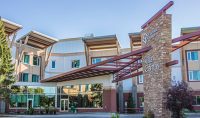 Dear Mr. Joly:

Reference: XXXXXXXXX – Detained Covenant Health, Villa Caritas
XXXXXXXXXXX alleges that on October 23, 2014, she was asked by you to sign a document in the privacy of your law office. She told us that she strongly objected to signing and told you that she did not wish to sign because she had no glasses on and did not know what it was that she was to sign. She said that you insisted that she sign and feeling under duress, she therefore signed. She has alleged to us that she had no idea what the document was about
She also informed us that on October the 23rd, 2014, she was still under an Order for Certification.
She has also told us that some days later, she told her sister that she signed a document and did not know what it was about, her sister Donna XXXXX, Guardian and Trustee, informed her that in fact it was a Will that she had signed. Ms. XXXXXX has also informed us that she had not given instructions for a Will, at your office or anywhere else.

She has also strongly advised us that she wishes to have the document which she was made to sign, be destroyed. She would like to be assured by you that the said document has in fact been destroyed.

Thank you.
Yours truly,
c.c. XXXXXXXXXX

The Will listed sister Donna, Guardian and Trustee as beneficiary.