Assault, Unlawful Detention, Alberta Hospital
Home > Abuse & Neglect Studies Blog Letters & Reports > Assault, Unlawful Detention, Alberta Hospital
HAND DELIVERED
September 5, 2008
ATTENTION: Detective Pat Bruni,
Criminal Investigation Section
Edmonton Police Service, North Division
14203 50th Street,
Edmonton, AB. T5H 0H7
Dear Detective Bruni:
Alexander Doull, Alberta Hospital Edmonton
Thank you for meeting with us, with Mrs Ruth Doull, and David Doull on Friday, August 29th, 2008, in order to discuss the matter of Mr. Alexander Doull .
We submit that Mr. Doull is not safe at Alberta Hospital. He has been assaulted and there appears to be no remedy to protect him.
– On September 7, 2007, at noon, Mr. Doull was in a stuporous state for two hours, he could not be roused. We left before he could be roused. He would not have had a noon meal. Mr. Doull was chemically restrained.
– We submit that the September 7, 2007 occurrence, which we were witness to, was a common assault.
We have included our September 11th, 2007 letter to Dr. Asad Brahim with his response. Dr. Brahim does not deny the incident.
Mrs. Doull and David Doull have found him drugged and stuperous on other occasions, October 28th& October 30th, 2007 but are helpless to safeguard Mr. Alexander Doull.
– On September 7, 2007, we took a photograph of finger nail picks on his lower arm and elbow. It is unlikely that another resident inflicted this harm on him.
– Mr. Doull was administered Seroquel at Dickensfield, ordered by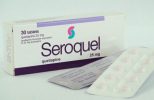 Dr. Thomas Bray and Alberta Hospital under the direction of Dr. Brahim. Seroquel (quetiapine) which is highly contradindicated, for seniors like Mr. Doull. Mrs Doull,(Mr. Doull's Agent) and David strongly objected at Dickensfield and Alberta Hospital.
Because the Public Guardian was assigned responsibility for the health care of Mr. Doull, they are also culpable for the administration of this contraindicated medication.
The Seroquel was not discontinued until the administration of Seroquel to seniors became a public issue over CBC media. The report, "Dangerous drugs continue to be prescribed to seniors", was published December 18, 2007.
– September 9, 2007, there was injury to his left hand, wrist and fingers. Mr. Doull was distraught and crying. When David Doulll inquired of the nurse, Lannie, she replied that he had come to Alberta Hospital that way. (Please see attached letter dated September 12, 2007 addressed to Dr. Thomas Bray.)
– July 7, 2008,Gash on Mr.Doull's forehead. Mrs Doull was to learn later that he had been harmed by a walker. Mr. Doull is physically and chemically restrained in a wheelchair and is very vulnerable. Guardian Debbie Urquhart did not notify Mrs. Doull of the injury. (Please see Witness Statement Form dated 07/06/08)
– Mr. Doull was and is being unlawfully detained at Alberta Hospital. Dr.
Bray
certified Mr. Doull. Even though Mrs Doull was his Agent, Mr. Doull was transferred to Alberta Hospital without Mrs. Doull's knowledge or any consultation with Mrs. Doull.
Dr. Brahim wrote a second Certificate. The Certificates state that the frail, chemically and physically restrained Mr. Doull "injured others". We find this a questionable premise.
Mrs. Doull and David Doull appealed to the Mental Health Review Panel and the certificates were found to be invalid and cancelled on October 3, 2007. The Doulls retained lawyer Allan Garber who addressed the Panel and successfully had the
Certificates cancelled.
We have documented that this has happened to other seniors, also under the direction of Dr. Asad Brahim.
See our complaint to the College of Physicians and Surgeons dated October 30, 2007. We see this as a most serious matter, that physicians, by filling out untruthful Certificates and Form I's , are able to detain Alberta citizens behind heavy locked doors, indefinitely. They are able to keep seniors isolated and hidden away from the watchful eyes of family or advocates.
Allegedly, while a resident at the Dickensfield nursing home, he objected to peri-care and was Certified because he objected to this procedure. Perhaps Mr. Doull objected because some staff were molesting him. We have documented such happenings on our website. During peri-care, the wife and son were always sent from the room and could not monitor what was happening.
The certificates were cancelled on October 3, 2007, by the Mental Health Review Panel, therefore on October 4th, 2007, Mrs. Doull and David Doull took Mr. Doull home. When they arrived at home, there was an Order pasted to the door, stating there was a court hearing the next day on October 5th, 2007. The daughter had applied to the court for Guardianship, the following day,October 5, 2007, there was a court hearing.
NO TEN DAY NOTICE WAS GIVEN PRIOR TO THE COURT HEARING.
The hearing was dominated by Mr. Dino McLaughlin, Field Law, a lawyer for Alberta Hospital and the nine Health Regions., a seasoned senior lawyer. Why was Mr. McLaughlin participating in the hearing, why was he even there?
Why did he state:
"My Lord, I appear on a matter that involves a dependent adult's application"?
It was not his application. The daughter had her own lawyer.
He further told the court-
"Yesterday, the wife and the son discharged the proposed dependent adult , Alexander Doull, from the hospital against medical advice and took him home".
We submit that the "medical advice"/physician was untrustworthy.
Also present and participating was Pat Henderson for the Office of the Public Guardian.
Why was she there? We have several complaints regarding her before the Law Society in that she has been blatantly untruthful in the surrogate court. We have documented that she mislead the surrogate court thus denying rights and personhood to Alberta citizens.
Justice Lee, on the advice of Mr. McLaughlin appointed the Public Guardian as an interim Guardian who is in place to this day. The fact is that a Personal Directive by Mr. Alexander Doull appointed Mrs Doull as his Agent. But the court and Mr. McLaughlin disregarded this directive, overriding Mr. Doull's wishes.
In this illegal process, how and when was Alexander Doull declared a dependent adult? He wasn't!
This matter was railroaded through the court to keep Mr. Doull behind locked doors at Alberta Hospital and make it appear that in fact it was all a lawful process.
At a subsequent court hearing on December 10th, 2007 which appealed the ruling of October 5th, 2007 the hearing was again orchestrated by Mr. Dino McLaughlin, Field Law.
The Justice who overturned the Personal Directive of Mr. Doull, taking away Mrs. Doull's right as Agent gave all rights to the Public Guardian. The Guardian Debbie Urquhart has kept Mr. Doull at Alberta Hospital. When there is an injury to Mr. Doull, Urquhart reports to the daughter but does not inform his wife, Mrs. Doull.
Mr. Doull continues to be detained behind heavy, locked doors.
Oftentimes the family visits to Mr. Doull are interrupted or David Doull is removed by security guards. or the visit is supervised by one or two security guards.
We are being denied to visit him. On July 9th, 2008 I attended at Alberta Hospital @ 5:30 PM. Initially a large black lady answered the door who was not wearing a name tag. She partly opened the door and asked whom I wished to see. I told her, she then closed the door and did not return. I again rang the bell and a smallish man opened the heavy door, he also did not appear to wear a name tag. He did not identify himself but abruptly asked, "Who are you", I said my name, he replied "You can't see him" and BANG, SLAMMED THE HEAVY LOCKED DOOR IN MY FACE.. I learned later from another staff who answered after I again rang that it was Dr. Asad Brahim.
Please find attached the 1982 Special Report of the Ombudsman which details horrific assaults at Alberta Hospital, no criminal charges were laid in this matter. No professional staff were held accountable. We believe Dr. Brahim was employed at the Geriatric ward of Alberta Hospital during that period.
It is a well established principle of common law that health care providers owe a duty
of care to provide a reasonable level of safety to their clients. We submit that the Alberta Hospital Edmonton fails to exercise this duty of care.
The Protection For Persons in Care Act Legislation is not inclusive of Alberta
Hospital. The Edmonton Police Service say they cannot lay charges, because they cannot prove intent and there appears to be no intent to investigate incidents that may not have been caused by fellow patients but may have been the result of patient abuse. Therefore no one is held accountable for seniors that are harmed/ assaulted at Alberta Hospital.
We assent that some of the assault may have been from confused residents but we have
documented that Mr. Doull was drugged into a stuporous state. We allege this was ordered by a professional physician and administered by hospital staff.
Mr. Doull was administered a medication that is harmful and contraindicated.
Two physicians colluded to detain an Alberta citizen behind locked doors.
Detective Bruni, I think in all this you can see, there is massive and most troubling wrongdoing. Professional persons act in an untrustworthy manner.
We need persons of great courage, integrity and good will to step forward to address this matter of an abusive, untrustworthy system that has been allowed to exist and fester for many decades.
Thank you for your kind attention to this matter
Respectfully submitted,
Elder Advocates of Alberta Society,