Banned From My Mother's Death Bed
Home > Abuse & Neglect Studies Blog > Banned From My Mother's Death Bed
My Mom died one year ago. Last year, I made dozens of phone calls to staff in many different government departments and Alberta Health Services, begging that my restricted visiting hours not be enforced during my Mom's end of life.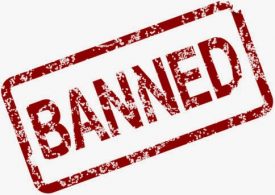 Ultimately Covenant Health's Edmonton General would not cooperate, I was only permitted to see her from 3 to 4, Monday to Friday. It is still shocking that I wasn't allowed to attend at the General until after 3PM Monday afternoon, given that she died (was dying) earlier that day.
After my Mom died, the Unit RN left my Mom in her bed until 3 PM so that I could see her one last time. It still breaks my heart that Covenant Health wouldn't permit the restricted hours to be modified and allow me to be with my Mom before she died.
Once she died, I was permitted unlimited access at the General, so as to clean out her room.
No one has been able to explain why my Dad was permitted to be with me on my Mom's Unit at the Edmonton General after my Mom died, but all requests that we be permitted to spend time together as a family (over Christmas – one month earlier) were denied.
COVENANT HEALTH LEGAL STAFF EXPLAINED:
• Common law permits Covenant Health Senior Administration, with possessory rights to the Edmonton General premises, to exclude any person from accessing its premises. To be clear, Covenant Health can preclude XXXXXXXXXXX from entering its premise, if it chooses to do so.
•
• There is no requirement to provide XXXXXXXXX with the reason that a notice 'not to trespass' was issued.
• Although XXXXXXX assumes that she has the right to know what triggered Covenant Health's decisions which allege that she is a trespasser, in fact, there is no statutory provision in the Trespass to Premises Act to allow a person (whom a notice not to trespass has been issued) to challenge the occupier's position.
• Although XXXXXXXX assumes that she has the right to visit her loved ones who reside in publicly funded Long Term Care facilities.
• In fact, Covenant Health has no obligation to any visitors because Covenant Health states that visiting is a privilege.
Banning is a major problem.
The first time we became aware of visitors being banned from visiting their loved ones was of a lady from Medicine Hat in February 1987.
The writer was banned from visiting her mother who was housed in an Alzheimer unit. The 1987 letter from Medicine Hat follows: