Convicted Thief Bryan Andrew Casavant Targets Elderly and Disabled
Home > Theft Issues > Convicted Thief Bryan Andrew Casavant Targets Elderly and Disabled
A Canada wide warrant has been issued fo Bryan Andrew Casavant, 46, who was convicted September 2006 for robbing and swindling elderly, physically disabled victims and cancer patients, people whom he had befriended.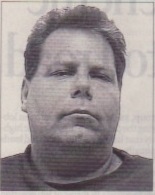 Police say Casavant disappeared from a halfway house earlier this year and is wanted in connection with several fraud cases in the Edmonton and Winnipeg areas.
After pleading guilty to more than a dozen fraud-related charges — mainly involving swindling more than $20,000 from seniors and cancer patients — Casavant received an eight-year sentence in September 2006.
After serving less than a year at the Bowden penitentiary, Casavant was granted day parole to a halfway house in Calgary — from where he disappeared in June.
"The Edmonton Police Service, in conjunction with the RCMP and Calgary Police Service, are asking the general public to be aware that he has been actively targeting elderly or invalid victims in an ATM fraud scheme," Edmonton police said in a statement.
His con — befriending vulnerable people then robbing their bank accounts — proved successful in Calgary, Kelowna, Wetaskiwin and Edmonton.
Judge Anne Brown said at the time the stiff sentence was meant to serve as a deterrent to others.
Why was he serving at Bowden rather than at a maximum security prison? Why was he given early release to a halfway house?
Casavant is described as having short, brown hair and blue eyes. He is about 5-ft.-9 and 280 lb. Anyone who sees him is asked to call Crime Stoppers at 1-800-222-TIPS.
Adapted from the Edmonton Sun October 25, 2007.