Deadly Seroquel, Bastion Place, BC
Home > Abuse & Neglect Studies Blog Dependent Adult Abuse > Deadly Seroquel, Bastion Place, BC
Reduced Staffing Levels, Increased Medicating of Patients



Seroquel (Quetiapine) is an anti-psychotic drug, whose use has been banned in the U.S.

Trade-off that is made between increased staffing and better control of patient behaviour;

It may be July, but snow is the word that reverberates through Dina Loeb's head.
Her father, Jack Johnson, died in Bastion Place January 12, 2011 and Dina and her husband, Bruce, believe his death was, at least in part, a result of "snowing" with the prescription medication Seroquel, or Quetiapine, as it is also known.

Snowing is a colloquial term for sedating an individual so they are no longer intrusive or distracting in their behaviour or the sounds they make.

Seroquel is an anti-psychotic drug, whose use has been banned in the U.S. and for which Health Canada issued a risk communication in 2005, advising health care professionals of the risk of giving the drug to elderly patients with dementia and has since required that all manufacturers of anti-psychotic drugs include warnings in their product monographs.

Yet Johnson, who was diagnosed with dementia in 2003, was prescribed Seroquel in April 2011.


The Loebs maintain Bastion Place and Interior Health officials have failed to respond adequately to their concerns and believe Johnson was inappropriately and over-medicated.

Dissatisfied by answers they have so far received from Bastion Place and Interior Health, the Loebs wrote a letter to the Ministry of Health on April 12 but were referred back to Interior Health.
Deborah Smith, residential health services administrator for Interior Health West, says the health authority takes the issue of medication very seriously.

"All medications are prescribed by a physician and we have a least-restraint policy," she says, noting she understood the Loebs were satisfied with what they heard at a family meeting last fall. "We use methods that are the least intrusive and that maintain the dignity of the residents."

Dina describes her father as "the most joyful man you could ever meet," and says he and her mom Florence moved in with the Loebs in 2010.
He had never showed any signs of violence until last spring.
Dina says shortly after her father began taking Seroquel, he became angry and agitated.

On April 26, 2011, Johnson was reacting angrily to a painting hanging on the wall at the Loebs' home. His reaction to Dina's intervention was to take a swing at her.

Because violence was involved, the Loeb's 911 call was answered by police, who took Johnson to Shuswap Lake Hospital.
One month later on May 26, Johnson was transferred to Bastion Place.
This was against the Loebs' wishes. The couple, and Johnson's wife, Florence, wanted him to go to another facility but say IH told them he needed to be admitted to the secure ward at Bastion because of his worsening dementia.

"They took him to hospital where they increased his meds, then he went to Bastion," says a distraught Dina.

"When he went in there, he was still walking, talking, dressing and feeding himself. Within 10 days, he wasn't doing any of that."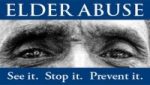 In early October, a Bastion care aide reportedly told Dina her dad had been "snowed" because he had urinated in a corner.

"It's the first time I heard the term and she (care aide) told me, 'when they're agitated, we give them more medication. Your dad peed in the corner so we snowed him (punished him).'"
Dina says a nurse at the hospital confirmed the term and told her it is common practice.
Shortly before this incident, Dina says her mom had received a call from Interior Health advising a care aide had witnessed a nurse forcefully giving her father medication and a hypodermic needle had been found in his bed. The family was told these incidents were being investigated.
Doctors and a number of Bastion staff members met with the family, a session that included a teleconference link with Dina's sister Dyan in Edmonton.
"What was unique in that meeting was they admitted they were cutting back on the Seroquel," says Bruce.
"They said they didn't know anything about 'snowing' and that they were proud to say their medicated clientele is less than the national average."

Adds a tearful Dina, "they said Dad was quite happy, moving around, scooting here and there, but in reality, he was stiff as a board, mouth gaping, eyes rolled back, not knowing anyone."
In response to concerns about the syringe and medications being forced on Johnson, the Loebs were told that the nurse was on suspension and the care aide "was too young and too inexperienced to have an opinion."
"There was no news other than disciplinary measures had been taken, no satisfactory explanation of what was in it (the syringe) or who gave it," says Bruce.

While Interior Health would not speak directly to Johnson's case, Smith said large syringes are sometimes used to measure medication, which is then transferred to a cup and administered by mouth to patients who have difficulty swallowing.

IH policy dictates that if a patient refuses medicine, staff does not force the medication, but enters the information on the patient's chart so everyone is aware of the situation.
However, Dina says their family doctor told them using medication to manage patients is a provincial policy.
Dr. Warren Bell, a Salmon Arm physician who was not involved in Johnson's care, concurs with this assessment. He notes that although anti-psychotic drugs have been banned because there has been a small but clear-cut increase in deaths among people who take them, he believes cost of care is the fundamental issue.

"That's the trade-off that is made between increased staffing and better control of patient behaviour;

If you don't have staff, you have higher levels of drug use among residents," he says. "Staff cost a lot more than drugs, and staff are supported by unions with which the current government has a very stormy relationship, whereas drugs are made by large corporate entities with which the government has a very comfortable relationship."
Smith says staffing is standardized at all IH West sites but if a facility requires extra staff they get it.

"If a facility has a circumstance, they let me know and we see that they get what they need," she says. "I'm not on the site, so very often the approval for the funding will come after the fact. Each site is aware, they put in the care and we approve the paperwork afterward."
But Bell also points to society in general and says drugs are accepted and used freely.
"Probably we need to do a big re-think in the area of psychotherapy," he says. "When people point fingers, they tend to point elsewhere. The difficulty here is that it's a systemic issue – nobody's got clean hands and nobody is 100 per cent guilty."

A June 11 email to the Observer from the Ministry of Health indicates that the province is also taking the issue of anti-psychotic medication seriously.
"We know anti-psychotic medications are one of many important tools clinicians use to help care for those with dementia," says the email, and while the province relies on physicians to make decisions based on what is best for their patients, the ministry conducted a review into the use of antipsychotic drugs in residential care.

Recommendations from the review are being utilized to develop a set of "province-wide guidelines for antipsychotic drug use in residential care to ensure clinicians have guidance on how and when to use anti-psychotic medications."
According to Health Canada, anti-psychotic medications should not be used for anyone with dementia.

While their 2005 risk communication warned of the effect of anti-psychotic medications on the elderly with dementia, Health Canada confirms that, "with the exception of Risperdal, no anti-psychotic (atypical or typical) is approved for use in patients with dementia in Canada, including Seroquel."

Health Canada notes the use of atypical anti-psychotic drugs in elderly patients with dementia-related psychosis is associated with a 1.6 per cent fold increase in death rate in drug-treated patients compared to those on placebo, and that most of the deaths "were related to heart-related events (e.g. heart failure, sudden death)."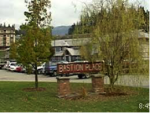 The Loebs have been told Johnson's death was attributed to heart failure.
Dina put in a request in mid May for a complete list of her father's medications. She has yet to have a
response. But Smith says she is surprised their request for information was not fulfilled and suggests the family call Bastion or herself to pursue the matter.
While she is uncomfortable speaking to the use of medications which are prescribed by physicians, Smith says considerable review has been conducted about their use and oversight at Bastion.

The last event the Loeb family celebrated with Johnson was held at Bastion Place Dec. 19, Jack and Florence's 59th wedding anniversary.
"Unbeknownst to us, he couldn't swallow, not even a sip of juice," says a tearful Dina, noting staff called two days before her dad's death to advise her he was being taken to hospital because he was no longer able to eat or drink anything.

That is when she began to investigate the side effects of Seroquel and also, she says, when several frontline health-care givers asked, even begged, her to speak up about snowing on behalf of others.


"There's people in there who are caring, compassionate care providers and those who have no compassion and lack love in their hearts," says Bruce. "I would like them to clean up their act, to take some responsibility for their actions and step down on people if they have to."
Adapted Salmon Arm Observer 12/07/12