DriveABLE- Angry Senior Sues
Home > Abuse & Neglect Studies Senior Driving Issues > DriveABLE- Angry Senior Sues
DriveABLE- Angry Senior Sues Over License Ordeal
Seniors find getting licence back can be nearly impossible
BY CHRIS ZDEB
EIGHT MONTHS NIGHTMARE TO RENEW DRIVING LICENSE
An Alberta senior is suing Alberta Transportation, his former family doctor, and the creators of two cognitive assessment of safe driving tests after having to
spend eight months and hundreds of dollars fighting to get his driver's licence renewed.

Louis de Vos, 76, of High River, 70 kms south of Calgary, claims he lost his licence in January 2018 based on the government and his doctor ignoring the fact he had passed a mini-mental assessment exam in the doctor's office, and relying solely on the results of what he calls questionably accurate, non-mandatory, cognitive function tests offered by private companies, which he failed.
De Vos had no traffic tickets, no convictions and no accidents when he went to his family doctor for a driver's medical shortly before his 75th birthday. Alberta Transportation requires all drivers aged 75, 80 and every two years after that to complete a driver's medical exam (including a mini-mental assessment).
De Vos, who had to have his right eye surgically removed in September 2017, passed the vision test but failed a non-mandatory SIMARD MD test given by the doctor's assistant. He was not told the test was non-mandatory nor that he could lose his licence if he failed it.
"Before we started she told me she was going to give me some words to remember and would ask what they were after I went through the rest of this test," he remembers. "It asked me some questions which to this day I don't understand what it has to do with driving – things like how many items can you name in the grocery store, that kind of stuff.
"She told me I got a 68 score but the passing grade in the doctor's office was 70. I was kind of upset because now I'm not getting my licence and I still hadn't seen the doctor who was supposed to give me a physical."
When he finally got to see the doctor she told him "'we need to get you seniors off the road,'" de Vos says. "I got the feeling her bias was that I was a senior
and I'm 75 and that was enough criteria to take my licence away because according to her seniors are the worst drivers there are, which is not true."
De Vos was told he needed to take a DriveABLE test that would cost him $250 and if he failed that, he would not be given a road test. He took the 40-minute simulated driving computer test a week later and failed.
He then went to a motor vehicle registry where he was told his licence couldn't be renewed without a driver's physical and that his doctor had sent a letter saying he shouldn't be allowed to take a road test because he'd he putting somebody's life in danger.
"They said what you have to do is find a doctor that will give you a physical which took me about six, seven months to find one."
The second doctor gave de Vos a driver's medical exam, including a mini-mental assessment, which he passed. He returned to the registry with his medical report and the registry contacted Alberta Transportation for approval to give de Vos a road test. He passed the provincially-administered on-road driving test, resulting in his licence being reinstated.
"I took the driver's (road) test and I had no problem whatsoever. The examiner even said you're a pretty good driver, there's no problem.
"All my old doctor had to do was give me the driver's physical that would have avoided all this heartache and bullshit," he says. "This whole thing was about her prejudice about seniors. She kept harping on the fact seniors are the worst drivers on the road when I've seen reports and testing that it's the exact opposite.
We drive slower, and much more carefully than (younger) drivers.
"I don't think seniors are different from any other group: there are some that are good drivers and some that are not," de Vos says. "I have no problem if my doctor says he doesn't think I should be driving because my reflexes aren't good, but for (doctors) to use your age as an excuse without giving you a physical and telling you you're not allowed to drive anymore, I don't think that's right, that's discrimination."

The defendants – Alberta Transportation; Linda Gordulic, the province's Reviewing Officer, Driver Fitness and Monitoring; and Bonnie Dobbs, who designed the SIMARD MD, a cognitive screening test – have all filed applications to strike de Vos's statement of claim filed last December. Their applications will be heard in Court of Queen's Bench Edmonton, Nov 12th. Calls were placed to the defendants for comment with no response as of press time.
The government's defence is that it did not owe a "duty of care" or a legal obligation of care to de Vos when reviewing his licence renewal file.
"The issue as to when government owes private citizens a duty of care is always a matter of contention in the courts," says de Vos's lawyer Allan Garber.
"The other extreme is they can do whatever they want without consequences."
Dobbs is being sued under the Consumer Protection Act which states a person or company is liable for making incorrect statements about services or goods provided.
"I have a client who is very upset," Garber says. "He goes into the doctor's office, fails the SIMARD MD test, takes the DriveABLE test, fails it, and ultimately goes and gets his driver's licence and is out driving.
"There are many, many, many seniors upset about (the way older drivers are tested trying to renew their licence). Mr. de Vos is not the first.
"A lot of people don't have the time and the resources and the energy to fight these battles," Garber continues. "Senior citizens with limited incomes, limited resources, it's tough for them to take on government, doctors and corporations. It isn't something many people can afford to do really."
Garber believes this is the first legal challenge to the licence renewal process.
De Vos is seeking $100,000 for punitive, aggravated or exemplary damages; $55,000 for pain, mental anguish and suffering; $3,000 for out-of-pocket expenses, and $250 that he paid for the DriveABLE test.
James Lamont is closely watching what happens in the de Vos case.
The 74-year-old Edmonton man is angry and frustrated after continuing to fight for more than two years to get his licence renewed.
Lamont's licence expired in the spring of 2017 while he was hospitalized for a month with pneumonia and he has been jumping through all kinds of hoops and over hurdles Alberta Transportation has been putting him through ever since.
"I still have no licence and no vehicle and they have me running to doctors and hospitals all over the place."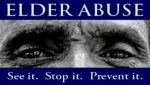 He says he's passed every test he's been asked to take.
"They've got me so confused I don't know who I am anymore let alone what they're doing to me or why. I didn't do anything wrong to anybody, ever, and I'm being punished every day, all day, all night. I can't sleep, can't get it out of my mind and it's driving me nuts. I feel like I'm in hell."
Like de Vos, Lamont has no problem with the province requiring Albertans applying for a new licence or renewing an existing licence at age 75 and older to pass a medical exam and vision test to prove they're fit to drive. That helps make roads safer for all drivers, they say. Their issue is with the SIMARD MD administered by doctors, and DriveABLE, a test administered by a private for profit agency.
Alberta Transportation does not request any additional testing or evaluations beyond a basic medical exam, without a known medical condition.


DriveABLE Assessment Centres Inc. is being sued in the Court of Queens Bench, Edmonton, Alberta.
Court File No. # 1803 25014
Louis De Vos v. Her Majesty the Queen in Right of Alberta as represented by the Department of Transportation: Linda Gordulic: DriveABLE Assessment Centres Inc., Allen Dobbs: Bonnie Dobbs: ABC Corporation: Canadian Back Institute Number 2 (GP) Inc.; Elena Sampululu and Sarah Feaver –


BY CHRIS ZDEB, OCTOBER 30, 2019 – ADAPTED PRIME TIMES

http://elderadvocates.ca/four-month-ordeal/


ALBERTA TRANSPORTATION GRANTED A LICENSE TO THE HUMBOLDT TRUCKER, STUDENT TO DRIVE A SEMI-TRAILER TRUCK AFTER LESS THAN ONE WEEK OF TRAINING.

http://elderadvocates.ca