Hidden Patient
Home > Abuse & Neglect Studies Blog > Hidden Patient
Confidential Patient

Vera was a frail elder but living independently on her own, made her own meals, did her own laundry. She had homecare visits three times a day, a social worker visited once a week. She had authorized a Personal Directive and named son XXXX as her agent.
This story involved a large estate.
Nevertheless, daughter, Cheryl Croucher one of Vera's five children, applied to the court for guardianship of the mother.
During the court application, A LAWYER FOR THE CAPITAL HEALTH AUTHORITY, Dino McLaughlin, stated to the court that the mother was 'over the threshold". meaning she was incompetent, although he had never met her.
Despite a Personal Directive being in place and also WITHOUT A CAPACITY ASSESSMENT THAT DECLARED HER INCOMPETENT, the court granted daughter the guardianship.
The guardian, together with the Edmonton police apprehended her mother from the home.


Her son, did not know what had happened to his mother.
We made inquiries. Because people help us and give us information we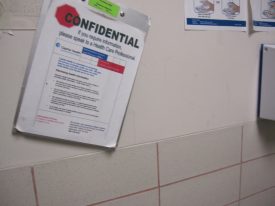 learned that Vera was detained at the Royal Alexandra Hospital (RAH), Edmonton on a psychiatric ward. We also learned that Vera had been declared a "confidential patient."
A confidential patient is essentially a hidden patient.
He/she is not listed on the public roster, not known at the hospital information desk.
We went to the RAH and were told at the information desk that there was no such person there. However we persevered, contacted security and finally determined that she was a patient there.
When Vera had been apprehended from her home, daughter had removed her to the Royal Alexandra Hospital (RAH).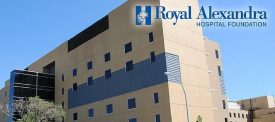 There she was identified as a 'confidential patient'.
Son XXXXXX had not been told where she was, nor were her elderly siblings informed as to her whereabouts.
Christmas Eve, son XXXX brought flowers for the mother to the RAH but was denied to deliver them. He was denied to visit her or even see her.