Letter to Allen Dobbs
Home > Senior Driving Issues > Letter to Allen Dobbs
REGISTERED MAIL
January 13, 2016
Dr. Allen Dobbs, PhD, Chairman of Board,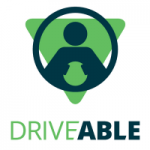 DriveABLE Assessment Centres Inc.
10650 113 Street, Edmonton, AB. T5H 3H6
Dear Dr. Dobbs:
REFERENCE – DRIVEABLE ASSESSMENT CENTRES INC.
Registered Address # 220 8 Perron street, St. Albert AB. T8N 1E4
Corporate Access Number # 209042928
Please allow us to express our concern in regard to DriveABLE
assessments, assessments which you widely publish as "evidence based".
1) You cite the following on your website:
"We are the global leader in evidence-based assessment technology for the fair and accurate assessment of cognitively at-risk drivers. We protect safe drivers from misidentification".
Indeed, it is not difficult to identify cognitively impaired drivers.

However we strongly challenge your published statement that you "protect safe drivers from misidentification".
We have documented that you have harmed and are harming safe drivers. DriveABLE has misclassified drivers as unsafe and cognitively impaired when in fact these misclassified drivers were found to be cognitively intact and safe drivers.
2) DriveABLE Assessment Corp inc. has not apologized to them or remedied their expenses in their struggle to become relicensed.
3) Individuals, who have been abused / mis-classified by the DriveABLE assessment, some of them Class I licensees, who then wished to re-obtain their right to drive, have had to undergone lengthy psychological testing, sometimes head scans, extensive reports from their physician, gerontological testing, all at their own emotional and financial expense.

If they do not determine to endure the emotional and financial abuse, they will have permanently lost their right to drive.
4) The collateral damage has been high. We have been informed that in 2014, at least 8,000 Albertans have lost their right to drive. An advocacy officer of
the AMA has stated to us that they believe the numbers are higher. What is the number this year? Decent, law abiding, tax paying citizens are suffering elder abuse.
5) Your website has also widely published that:
– "Through award-winning university research, we've developed the DCAT
– The DriveABLE Cognitive Assessment Tool;
It's the only cognitive assessment shown to be highly predictive of actual on-road performance".
Please identify for us, who has provided an award for this DriveABLE research?
6) Your HISTORY publishes that:
"At the request of physicians, Dr. Allen Dobbs and his team at the Neurocognitive Research Unit of the Northern Alberta Regional Geriatric Program, were asked to find a test which could assess patients who were still driving and had a cognitively impairing medical condition".
Not so. You are / have been a willing pawn in a massive deception, a massive, sophisticated, multi-million dollar scam which has been perpetrated against the older
Unfortunately some, not all physicians bought into this corrupt protocol. citizens of this province by government and private interests.
You, your wife Bonnie Dobbs PhD and others, under the direction of Dr. Ivan Kiss were initially engaged in 1989 by Ministers and servants of the Lougheed government. Your way was paved by the
introduction of the Alberta Human Rights legislation introduced by Mr. Ron Ghitter. This legislation
failed to include 'age'
in Sections 4 & 5 thus
disallowing seniors to sue for discrimination. In 1996, one of the early victims of this alleged research was Martha Matich.
According to
Barbara Carstensen,
it was the unsigned driving report produced by you and the Alberta Motor Association (AMA),
at NARG that (now disbarred) lawyer, Ihor Broda put before the court in order to successfully
mislead the court
and have her
declared incompetent.
7) In previous correspondence to DriveABLE, a
complaint
was made in the
matter of Laura Morgensen.
Your acting Director, Mr. Kerry Brown has stated to us in correspondence dated May 15, 2015, that your office has
"many accolades"
from clients as to how courteous and helpful she is. We would now be most pleased to review such accolades.
8) You also state that,
"the actual testing is only carried out once the client understands what they are to do and comfortable performing it". . . "they do a practice".
We wish it were so.
You have also stated that they are "never left alone". Unfortunately this is not what we hear from seniors who have under gone the DriveABLE computer based testing. They are treated rudely, there is
failure to give direction
as to what to do.
9). Business man, Mr. Henry Yip, published in 2005, that DriveABLE Assessment Co. receives only a small part of the fee paid by clients who are referred for the computer based assessment. Mr. Yip published that it was $60. Since then we have learned from several voting shareholders, that it is less than that. In Alberta seniors must pay $250 for the assessment, when in Ontario for a Court Hearing, we were told that a DriveABLE assessment costs $700. So if DriveABLE receives only a small portion of that fee, where does the remainder of the payment that is paid for the assessments go? Please advise us.
8: In an interview with Radio Host Dave Rutherford of CHED, you were asked, "Who owns DriveABLE?" You failed to answer evading him, failing to respond that you are 5.39% voting shareholder of the multi-national, multi-million dollar DriveABLE Assessment Centres Inc. which was touted in 2013 by Alberta Deal Generator as one of their four top lucrative investments.
9. During that same interview, you described
as,
"extraordinarily dangerous drivers who go up the wrong way on the freeway, didn't see stop signs, almost hit pedestrians and so on".
10. You also refer to the High crash risk of older drivers. Please inform yourself a study dated February 14, 2014 titled
"OLDER DRIVERS DO NOT HAVE A HIGH CRASH RISK- A REPLICATION OF LOW MILEAGE BIAS".
Authors Langford J, Methorst R, Hakamies-Blomqvist L., found that most drivers aged 75 years and older and above were safer than younger age groups.
After calling it to the attention of Mrs. Dobbs, she expunged this outdated information from the MARD website.
Dr. Dobbs, these are most troubling matters which have affected, disrupted and virtually destroyed many other senior's lives. Older Albertans fear having to undergo their license renewal. We receive fear filled calls from across the province, even before they make the appointment with their doctor. Senior Albertans are afraid to voice objection for fear that they will lose their right to drive.
We strongly allege that the Simard MD and DriveABLE pilot project has been sustained by deliberate misinformation, half-truths, and untruths.
Finally, we again allege the Simard MD & DriveABLE protocol to be a massive, sophisticated multi-million dollar scam which is being perpetrated against the older citizens of this Province by government and private interests. Unfortunately some physicians have bought into this corrupt protocol.
Thank you for your attention to these matters. We would be grateful to be in receipt of your response by the 21st of January, 2016.
Yours truly,
Elder Advocates of Alberta Society
c.c. Honourable Mr. Brian Mason , Minister of Transportation
Honourable Ms. Sarah Hoffman, Minister of Seniors
Mr. Ed Rockburne RCMP (retired)
Mr. Bruce Bird
TO DATE, NO RESPONSE RECEIVED FROM ALLAN DOBBS

http://elderadvocates.ca/simard-md-driveable-no-peer-review/
http://elderadvocates.ca/publishing-and-promoting-ageism-wilful-untruths-and-fraudulent-misrepresentation/