Lorraine Adolph, Dr.Robert Granger testifies at Fatality Inquiry
Home > Fatality Inquiries > Lorraine Adolph, Dr.Robert Granger testifies at Fatality Inquiry
According to court testimony, Lorraine Adolph was allowed out of the locked doors of Building # 12 at 11:00 AM, December 4, 2008.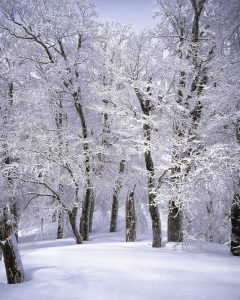 The temperature outside was -17 with a wind chill of
-32, there was a blizzard.

On the 2nd day of the Inquiry, the court heard a voicemail from Psychiatrist, Dr. Robert Granger, left for the woman's family after she went missing, transcribed as following.

Dr. Robert Granger – Voice mail



"Hi, this is a message for Barry, it's, ah, my name is Dr. Granger, Dr. Rob Granger.
I am working at Alberta Hospital – Edmonton. Um, don't know if you are aware that your mom had been admitted here a couple of days ago, um, I'd heard from a couple of people in the community that she wasn't doing all that well and ah
thought it was prudent to bring her in.
Unfortunately I've learned my lesson now. I sent her out on, ah ground privileges so she could have a cigarette and she was to check back in 15 minutes time and it's been almost an hour. My staff have been on top of this for the last hour already,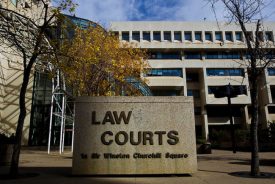 Um we've notified security on the premises regarding the fact that your mother has not returned from her privileges so will be notifying security, actually
they're aware and also be ah notifying the authorities, Edmonton Police Services ah to keep their eyes open for her as well.
She has a jacket, I'm not sure that she has
a whole lot of money on her but she may have taken the bus.
But I hope to goodness that ah we're able to track her down very shortly. The time now is twenty minutes to
one.
If you have any questions or concerns, the unit phone number is area code 780 342 5480, 342 – 5480 and ah so will endeavor to bring her back safely.
Thank you very much Barry and take care, good bye"
Under oath, Dr. Granger was asked if he had contacted security, he responded that it was not in his "purview" of responsibility.
Police arrived on site at 5:30PM and were told that the grounds had been searched.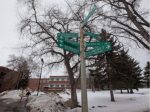 Michelle Adolph called Alberta Hospital shortly before 7:00 PM to see if Lorraine had been found. They replied, no, but they would have a better idea of her location at 10:00 PM bed check.
The first foot search was conducted by security after 21:00 hours.

Dr. Graeme Dowling, Chief Medical Examiner, testified at the Fatality Inquiry via video camera.
When asked how long Lorraine Adolph would have lived before she succumbed to the sub-zero temperature, he told the Inquiry that it was unlikely that she would have survived more than 2 hours.
Lorraine Adolph's frozen body was found on the grounds of Alberta Hospital one week later, 400 meters from the entrance of Building # 12.

——————————————————————————————-
"CAUSING DEATH BY CRIMINAL NEGLIGENCE"
Criminal Code of Canada
– Psychiatrist Dr. Robert Granger who made the clinical decision to allow Lorraine Adolph to go out, for a "15 minute smoke",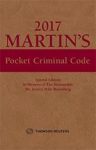 unsupervised
when in fact she had been sent from Stony Plain Hospital to Alberta Hospital because she was a flight risk.
– the unnamed Registered Nurse who unlocked the doors of Building
# 12, allowing the certified patient who was documented to be actively hallucinating, out into a blizzard and sub zero temperatures
showed wanton or reckless disregard for the safety of Lorraine Adolph.

NO ONE has been charged, no one has been held accountable.