Lorraine Adolph Fatality Inquiry. Half truths, untruths and other irregularities heard at the Inquiry.
Home > Fatality Inquiries > Lorraine Adolph Fatality Inquiry. Half truths, untruths and other irregularities heard at the Inquiry.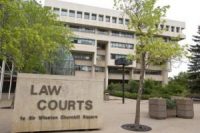 1) The Inquiry was told that Lorraine Adolph's body was found 800 meters from Building # 12, in
fact it was 400 meters.
2) It was reported to the Inquiry that on the morning of the incident, the temperature was -2. In fact
the morning that Lorraine was allowed to leave
Building # 12 unattended, the temperature was -17 with a wind chill of -32.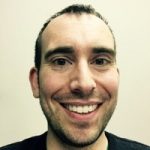 3) When Psychiatrist, Dr. Robert Granger, informed the family by telephone "we've notified security on the premises regarding the fact that your mother has not returned from her privileges", he gave the inference that he had personally contacted them. When asked if he had called security, he told the Inquiry that contacting security was not in his purview of responsibility.
When asked why Lorraine Adolph was left unsupervised for a 15 minute smoke break outside the locked doors of Building 12, Dr. Granger replied that it was because they were short staffed.
By stating that they were "short staffed", was he saying that she should have not gone out alone?

In fact, Dr. Granger's clinical decision had granted her "ground privileges".
4) It has not been our experience that Alberta Hospital is short staffed. We submit that there is always
more than sufficient staff to monitor patient's visitors.
Through out 2007, 2008 and into 2009, visitors who were seniors and some elderly were supervised during visits to the geriatiric unit on the orders of
Dr. Asad Brahim,
Dr. Michael Buchinski,
Gail tricker Program Director,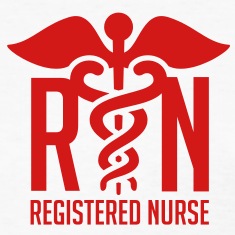 5) Lorraine Adolph's primary care nurse on December 4, 2008 a professional registered nurse, allowed
a certified mental patient, frail senior, who was documented to be actively hallucinating, out alone into blizzard & sub zero temperatures.
6) Officers of the Edmonton Police Service who arrived at Alberta Hospital Edmonton, on the early evening
of December 4, 2008, were told an untruth by security personnel that the grounds of Alberta Hospital had
been searched.

Had security immediately got in their vehicles to search for her, they would have found her walking towards
Building # 11 where she was found.
7) The Inquiry was told, Security did not commence a foot search until 1900 hours at which time Lorraine Adolph
would have succumbed to the elements. Did they do a foot search? If they did, it was hardly thorough.

Lorraine Adolph's frozen body was found by a police Officer one week later, within walking distance from the
geriatric unit.
8) No Medical Examiner's Report was provided to the Inquiry. It should have been made known to the Inquiry,
the level of drugs which were in the decedent at the time of her death.
The Inquiry provided evidence of abject neglect and indifference. We submit that the psychiatrist, the registered nurse and security, all breached standards of conduct and care.
No one has been held accountable for the death of Lorraine Adolph.
We allege criminal negligence