Mark Donald Roy, convicted of assault
Home > Abuse & Neglect Studies Blog > Mark Donald Roy, convicted of assault
Mark Donald Roy was convicted of assault in 2016, according to New Brunswick provincial court and the RCMP.
The assault happened on Aug. 22, 2015, the same day Roy was working as a resident attendant at the Campbellton Nursing Home.
The nursing home suspended Roy and then fired him a few days later.
The incident is detailed in an arbitration decision that upheld Roy's firing and in a major incident report obtained by CBC News.
Roy and another employee were tending to a patient who could be aggressive at times. Roy's co-worker witnessed Roy's behaviour and reported it to authorities.
She told an arbitrator that Roy was angry at another resident attendant, who gave the patient a fleet enema late in the day, causing the patient to soil themselves.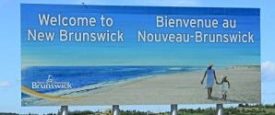 Roy suggested they leave the patient dirty, according to his co-worker's testimony. She insisted they had to clean the patient.
As they were cleaning up, Roy was using foul language.
"Lay down you old son of a whore or I'll knock your head off," he allegedly said.
His co-worker warned Roy to "stop and relax because he was going to hurt the patient."
But as he put the patient's T-shirt on, she said she feared he might rip the patient's head off "or break his arm."
Nursing home policy required staff to use a mechanical lift when moving the patient.
Instead, Roy grabbed the patient by the shoulder and threw them in a geriatric chair, his co-worker testified.
The brakes were off, but she managed to stick her foot out to stop the chair from moving before the patient could fall to the floor.
"The words and actions of [Roy] towards patient X were demeaning, humiliating and unprofessional," he wrote.
"This kind of attitude is unacceptable and constitutes abuse."
The employee was convicted of assault.
Mark Donald Roy was fired from the Campbellton Nursing Home after using foul language and being physically violent with a patient.
The Minister, of Seniors and Long Term care, LISA HARRIS described Roy's case as "upsetting" and "very disturbing."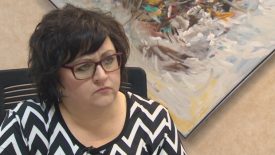 "When we look at this particular one, WE SEE THAT THE SYSTEM HAS WORKED," Harris said.
"There was a very serious offence made. An employee reported it."
Adapted from CBC News 26/10/17