Nursing Home Abuse kept Hidden
Home > Abuse & Neglect Studies Blog Letters & Reports > Nursing Home Abuse kept Hidden
Details of abuse in nursing homes kept from public
Incident reports obtained by CBC News reveal previously secret allegations of physical, verbal abuse


There are about two-hundred unfilled positions at nursing homes across the province of New Brunswick.
In one year, the New Brunswick government recorded more than a dozen allegations of staff physically or verbally abusing elderly residents inside nursing homes.
The cases include incidents where staff members were suspended or lost their jobs for physical violence, swearing or yelling.
The details are found in heavily redacted copies of major incident reports, obtained through right to information legislation.
But a CBC News investigation has found the public is allowed to know little about cases of abuse inside nursing homes in both New Brunswick and Nova Scotia.
The provincial Department of Social Development and a resident's family members are notified about abuse cases, according to the New Brunswick Nursing Home Association, which oversees nursing homes.
But it isn't the association's job to tell the public about these cases, executive director Jodi Hall said.
"We feel like we're doing everything that we are obligated and regulated to do."
The New Brunswick government is involved in those investigations, but doesn't publicize the details either.
The Department of Social Development declined an interview request for this story.
The government doesn't publicize abuse cases for "various reasons," including to protect residents' privacy
and the integrity of the investigation, Anne Mooers, a spokesperson, wrote in an emailed statement.
Jodi Hall, executive director of the New Brunswick Nursing Home Association, says the organization isn't required to tell the media about cases of abuse in nursing homes. (CBC)Hall said abuse is rare inside the province's 67 licensed nursing homes.
But determining exactly how often residents are abused by staff, and the outcome of those cases, can be challenging.
FOUL LANGUAGE AND PHYSICAL ABUSE.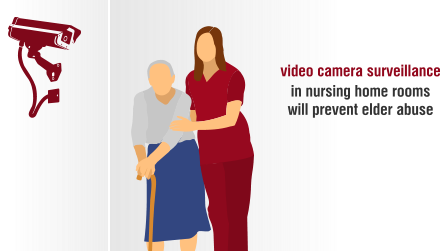 Mark Donald Roy was convicted of assault in 2016, according to provincial court and the RCMP.
The assault happened on Aug. 22, 2015, the same day Roy was working as a resident attendant at the Campbellton Nursing Home.
The nursing home suspended Roy and then fired him a few days later.
The incident is detailed in an arbitration decision that upheld Roy's firing and in a major incident report obtained by CBC News.
Roy and another employee were tending to a patient who could be aggressive at times.
Roy's co-worker witnessed Roy's behaviour and reported it to authorities.
She told an arbitrator that Roy was angry at another resident attendant, who gave the patient a fleet enema late in the day, causing the patient to soil themselves.
Roy suggested they leave the patient dirty, according to his co-worker's testimony. She insisted they had to clean the patient.
As they were cleaning up, Roy was using foul language.
"Lay down you old son of a whore or I'll knock your head off," he allegedly said.
Co-worker worried for patient's safety
The Campbellton Nursing Home, pictured in this file photo, reported a case of verbal and physical abuse on Aug. 22, 2015.
His co-worker warned Roy to "stop and relax because he was going to hurt the patient."
But as he put the patient's T-shirt on, she said she feared he might rip the patient's head off "or break his arm."
Nursing home policy required staff to use a mechanical lift when moving the patient.
Instead, Roy grabbed the patient by the shoulder and threw them in a geriatric chair, his co-worker testified.
The brakes were off, but she managed to stick her foot out to stop the chair from moving before the patient could fall to the floor.
Roy declined an interview request from CBC News.
Arbitrator Michel Doucet wrote that Roy failed to live up to the trust placed in him.
"The words and actions of [Roy] towards patient X were
demeaning, humiliating and unprofessional,
" he wrote.
"This kind of
attitude is unacceptable and constitutes abuse."
WAKEUP CALL
The administrator of the Campbellton Nursing Home described the abuse as "heart-wrenching," and something that was "way beyond anything that we could comprehend."
"It was probably a wake-up call that it could actually occur in our home," Ken Murray said in an interview.
Hall described the details as "disgusting" but said the nursing home took "the absolute correct action" in reporting the abuse.
When she heard about the case, seniors advocate Cecile Cassista described it as "appalling."
Cecile Cassista, executive director of the Coalition for Seniors and Nursing Home Residents' Rights, wants the public to know more about abuse in nursing homes. (CBC)She said details of abuse in nursing homes should be public.
"Quite frankly, I was shocked, because normally you hear these incidents in other provinces," said Cassista, who is the executive director of the Coalition for Seniors and Nursing Home Residents' Rights.
"You don't hear the magnitude of what was going on in New Brunswick."
Cassista often fields complaints of abuse. But families don't always know where to go to report it.
Sometimes, they're afraid to complain for fear their loved one may be evicted from a home, she said.
"How many more are there out there that the families are not coming forward and reporting?"
GOVERNMENT INVESTIGATES CASES
New Brunswick's Department of Social Development declined an interview request for this story. Even though the government licenses and inspects nursing homes, it doesn't own or operate them.
Under the Family Services Act, the Department of Social Development is required to "investigate and address" all reports of abuse or neglect of adults with disabilities and seniors.
If there's enough evidence, the department will launch an "adult protection" investigation, led by a social worker.
If the staff member is found to be "abusive or neglectful," that person is disciplined by the nursing home association.
The government couldn't provide statistics on how many people at nursing homes have lost their jobs because they abused patients.
And even though government investigates, there's no trace of the investigations on the nursing home inspections shared online by government.
CHECKLIST MISSING DETAILS
Those inspection reports offer a checklist of standards, indicating whether the nursing home passed or failed each standard.
But they don't explain the reasons behind each infraction.
For example, more than half the nursing homes in New Brunswick have been flagged for not properly reporting major incidents at least once since 2014.
That could range from a power outage to something more serious, such as abuse or a suicide attempt.
The nursing home association agrees the reports should have more detail.
"We'd love to see an element of risk attached to them so they are better understood by everyone," Hall said.
Adapted CBC News, New Brunswick, October 26, 2017