Recommendations & Observations For Better Care in Elder Care Facilities
Home > Abuse & Neglect Studies Blog > Recommendations & Observations For Better Care in Elder Care Facilities
PREPARED BY A CLIENT WHOSE FAMILY MEMBER (Grandpa) WAS IN CARE – CALGARY

– Government needs to do proper audits and require more of the nursing home.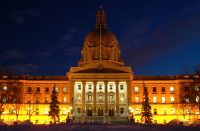 – Check if doctor's Order are being carried out –
wound care.
check over patients whole body for skin problems.
– Government publishes that high needs patients can
get up to 8 hours a day direct care – or even more than 8. This is not happening.
– Some homes have diaper changing polices-
won't be changed until 75% full.
Geriatric doctor told me that they should be checked every 2 hours and if even a little urine or stool, that it should be changed to prevent skin breakdown and UTI's.
– Monitor if patients are being offered and helped with fluids and food, adequately hydrated.

– Patients left in wheelchair from AM to PM with no re-positioning or diaper checks/changes.
– Monitor staff if knowledgeable about wheelchair instructions. Recommendations & Observations
– Monitor if the sling is proper size and used according to instructions.
Overcrowding – two residents in a small room
– Outbreak policies. Causing a healthy elder go to eat in a room full of sick people.
– Room temperatures – not acceptable. Heat is off when it is really cold. No fans provided for hot days.
– No meet and greet with a doctor assigned to patient.
– If family expresses concerns, management comes down hard and threatens to ban, etc.
– No catheter holding options except one, that some people are allergic to. No leg bands!
– Lack of supplies (gloves, barrier cream, towels, etc.)
– Wound care carried out by untrained aide, someone hired off the street)


– The government UTI information tracking sheet indicates that there should be a fever.
Well, many seniors (especially with neurological problems) don't get a fever even if they are really sick.
– Urine UTI dipsticks not available.
– Should have rapid flu test. My family was so sick and nothing was done – no swab for flu, no UTI testing, no lung x-ray
(the doctor said he should have a lung x-ray but it would not be possible to order it in)
– Home did not have
– phlegm mouth suction machine
– no bladder scanner.


– Severe Understaffing. Two nurses for over 50 patients.
– Health care Aides (HCA) 's have about 10 residents each (and they have to help their partner for the residents that need 2 HCA's)
– Staff are unaware of placement of a turning/booster sheet and unaware of how to use it.
– No body re positioning.
– No limb movement.
– No bowel protocol. My family member was getting suppositories every 3 days for years until we found out that peg worked. But they gave him way too much peg.
– Paper towels (rough) used to clean residents.


– Double dipping into a wash basin.


– Emptying urine bottle into patient sink..
– Patients not cleaned properly i.e. stool in groins.
– Not keeping doctors in formed of all the symptoms of resident.
Shauna N.