Takedowns of elderly
Home > Blog Mental Health > Takedowns of elderly
DO TAKEDOWNS HAVE A PLACE IN THE CARE OF THE FRAIL DEPENDENT ELDERLY?
We CHALLENGE the professionals who are responsible for the violence which is being perpetrated against vulnerable persons, persons who are being detained behind the LOCKED doors of Villa Caritas and Alberta Hospital Edmonton.

We challenge the professionals who authorize this violence. Though they may not be the enforcers, they write the Orders that allow the violence. They write the Orders for the takedowns and any orders carried out in regard to the patients detained in the facility.
These care facilities are under the direction of highly trained professionals.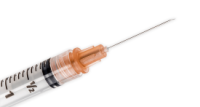 Cognitively intact elderly tell us that they live in perpetual fear, fear of being disciplined, fear of being placed in isolation, fear of being subjected to takedowns and fear of being subjected to forced (psychotropic) injections.
Treatment measures such as takedowns may be appropriate in a maximum security prison to control hardened criminals, but not acceptable on a Geriatric ward of frail, elderly OSTEOPOROSIS PRONE persons. Many of these elderly or handicapped persons cannot even fully comprehend why they are being disciplined, or what is being done to them and why.

We submit that numbers of staff, violently seizing and harming a vulnerable, elderly person constitutes assault. These elderly are not in prison but allegedly in a hospital, a geriatric hospital. Those who abuse hospital patients should be held
We submit that takedowns constitute assault and thus this matter
needs to be addressed accordingly and the criminal code applied.
SAFETY AND SECURITY OF PERSON SHOULD BE THE RIGHT OF EVERY ALBERTA CITIZEN EVEN WHEN ONE IS OLD AND NEEDING CARE.