Theft In Camrose Seniors Housing
Home > Theft Issues > Theft In Camrose Seniors Housing
Deer Meadows Lodge,
Bethany Group,
Camrose, Alberta
780 679 5464
Judge J.B.Mitchell, sent a strong message to all caregivers on August 30, 2006 in Camrose Court, that one can harm vulnerable seniors with impunity.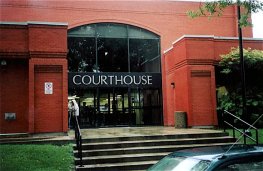 A 46-year old Camrose woman, J. Marie B. was charged with five counts of theft under $5000 in Camrose Provincial Court. She pleaded guilty August 30th, 2006. Though her actions were premeditated and a gross breach of trust, she was nevertheless given a conditional Discharge.
The charges stem from an ongoing criminal investigation by the Camrose Police Service in relation to thefts of money from seniors living in an assisted care facility, the Deer Meadows in Camrose. The Deer Meadows is an upscale 80-apartment non-subsidized Residential Living (Assisted Living) complex that provides older adults with options that include one meal per day and other choices to make it possible to remain independent.
J. Marie B. , had been an employee of the Deer Meadows Lodge. According to the Crown Prosecutor, she used pass keys to enter senior's locked rooms. She stole money, cash and wallets. When the police first interviewed her, she denied any wrong doing.
The Judge imposed no fines, no victims of crime surcharge , no community service, nor was she instructed to attend school or training. There was no order that she be barred from working in senior's facilities in future.
When Judge Mitchell sentenced her, He said to B. , "I am doing this in your best interests," There was discrepancy between the Crown Prosecutor's assessment of loss and the demand by the Bethany Group for restitution. However, the Judge, failed to ask the accused, who stood before him, how much had been stolen.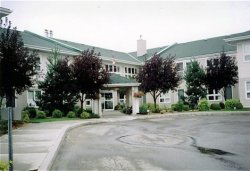 We applaud the Bethany Group for demanding full restitution.
In our experience, it is unusual that seniors report theft. They are fearful and if they do report, the complaint is disbelieved, trivialized, disregarded or silenced by the powers that be. In this instance the police were called to investigate. In many facilities, the residents hardly know each other and come from diverse backgrounds. And, when you are 85 or 95 years of age, you are less likely to build close relationships with the person in the adjoining room. We believe that in this instance, these residents were close, long time friends and acquaintances who knew each other well enough and who discussed the thefts with one another and therefore could not and would not be silenced.
Usually, the suspected employee is quietly let go.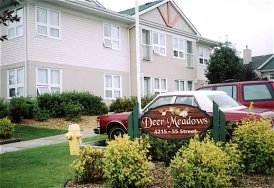 In an Edmonton lodge, Sunset Lodge, a senior was afraid to report theft from her room lest she be sent to Alberta Hospital. In fact the Administrator did threaten to send her to Alberta Hospital.
In a Leduc lodge, Plainview Manor, a worker was observed entering a resident's room at night and was observed stealing money. When the gentleman reported the theft, he was contradicted and appeared not to be believed, his complaint was trivialized. The Police were not called. The worker was quietly let go.
Vegreville, at the Homestead Senior Citizen's Lodge, a resident complained that money had been taken from her purse which had been in a drawer in her locked room. When she complained to staff and later to the manager, she was strongly cautioned not to say anything. She was told that if this theft became public, in future, no one would want to reside in the facility. Police were not called. It was considerable time after the theft occurred that she told us of this matter and even then, appeared most distressed and violated by the incident.
Note: In regard to the Sanjeeta Gill matter, she was quietly dismissed from facilities and therefore continued to find work at other elder care facilities. Thus, this convicted thief with no nurses training, continued to be able to steal from vulnerable seniors.
Tags: Alberta Hospital Edmonton, Deer Meadows Camrose, Sanjeeta Gill, Sunset Lodge