Big Pharma Firms' Pay Doctors
Home > Letters & Reports > Big Pharma Firms' Pay Doctors
Big Pharma Firms' Pay Doctors
Ten of Canada's largest drug companies voluntarily released information about how much money they give physicians, posting the disclosures to their websites Tuesday. Some of the participating companies were: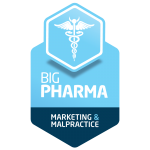 • AbbVie Corp.
• Amgen Canada Inc.
• Bristol-Myers Squibb Canada
• Eli Lilly Canada Inc.
• Gilead Sciences Canada, Inc.
• GSK Canada (GlaxoSmithKline)
• Hoffmann-La Roche Ltd. (Roche Canada)
• Merck Canada Inc.
• Novartis Pharmaceuticals Canada Inc.
• Purdue Pharma Canada

But the companies did not disclose specific names, nor did they list the reasons for the payments. Some companies disclosed data for three months, others chose six months, and four disclosed payments for one year.
It was a disappointment for those who have been calling for greater transparency in the pharmaceutical industry.

"This information is useless," said Matthew Herder, director of the Health Law Institute at Dalhousie University. "To me, it seems like it's a PR strategy, not actually any effort to
tra transparency."

Matthew Herder, director of the Health Law Institute at Dalhousie University, called Tuesday's disclosure figures 'useless.' (Rachael Kelly/Dalhousie University)

Canada is lagging behind'
Innovative Medicines Canada, the trade group that represents more than 50 pharma companies, had endorsed the disclosure initiative. But ultimately only 10 companies decided to follow its recommendation.
And only four released the full amount they paid doctors in 2016.
The voluntary disclosure comes amidst growing international pressure for transparency in pharma-physician financial relationships.

OPIOD conflict-of –interest controversy reveals extent of big Pharma's ties to doctors.

In the U.S., any transfer of value to a doctor exceeding $10 must be disclosed by law. The information is publicly available on a searchable website, with details about travel, meals and other reasons for the payments. There are similar laws in France, Portugal, Denmark and other European countries.
"Unfortunately Canada is lagging behind," said Dr. Andrew Boozary, a Toronto physician who leads the Open Pharma campaign, which calls on Ottawa to require mandatory disclosure in Canada.

"The backbone of any physician-patient relationship is trust. Where there could b e perceived conflicts, where this is not public, where this is confidential or clandestine for whatever reason, [it] can really start to erode that."

Dr. Andrew Boozary is the Toronto-based physician behind the Open Pharma campaign, calling on Ottawa to require mandatory disclosure in Canada. (University of Toronto)

Boozary says Tuesday's disclosure fails to answer important questions about why the doctors are being paid.
"There are reasons why there is engagement between prescribers and drug companies, but we don't know the extent. We don't know the range. We don't know what it's for," he said.
"And today's … announcement doesn't move us any closer to that."

Calls for mandatory disclosure
GSK Canada, which kickstarted the program, agrees the disclosure doesn't go far enough. In a statement to CBC News, the company's president called for greater transparency.

"Speaking on behalf of GSK, we need individual disclosure that is mandatory, transparent and applied broadly across the entire industry," said Paul Lirette.
Despite that call for wider disclosure, GSK did not provide any additional details about its own payments.
"We have pretty solid evidence over a long period of time, in several different places that suggest these kinds of relationships do have an impact," Herder said.

"The issue has to do with the independence of the medical profession. That's why we can't rely on industry to lead this kind of policy initiative. We have to have it from government."

AA look at some of the reasons doctors may receive money from pharmaceutical companies. (CBC News)

SOME OF THE REASONS DOCTORS MAY RECEIVE MONEY FROM PHARMACEUTICAL COMPANIES.

In Ottawa, Health Minister Jane Philpott said while it would be helpful for Canadians to know if there is a financial relationship between doctors and drug companies, the issue is a provincial one.

"Obviously, as a family doctor, I understand the importance of Canadians being aware of the relationship that doctors have with pharmaceutical companies," she said. "But as it relates to the regulation of health professionals, this would be something I would leave to the jurisdiction of my provincial counterparts."

In a statement, Innovative Medicines Canada president Pamela Fralick said the pharmaceutical industry lobby group would be open to a wider discussion about disclosures.
"Given improved access and affordability of medicines is the end goal we all share, then we do need a much more comprehensive conversation — a conversation that industry is ready and willing to have with our government stakeholders and partners within the health-care sector."

The four companies that reported full-year payments to health-care professionals in 2016 were:
• Merck: $7,071,379.
• Roche: $6,141,349.
• Purdue: $2,060,000.
• GSK: $942,864.
The five companies that disclosed what they paid doctors over a six-month period (July to December 2016) were:
• AbbVie: $4,104,000.
• Novartis: $3,645,026.
• Amgen: $2,365,000.
• Bristol-Myers Squibb: $1,388,187.
• Gilead: $539,761.
And Eli Lilly disclosed doctor-linked payments for the last three months of 2016 (October to December), totalling $1,197,926.

Adapted CBC News 22/10/18

Janssen pays doctors $275. for Remicade treatment

The Globe & Mail, reported on Saturday , October 20, 2018, that
Janssen: Pharmaceutical Companies of Johnson & Johnson
pays doctors $275 every time patients in their offices receive a two-hour infusion of Remicade, which treats Crohn's disease and other autoimmune disorders.