Physician Abuses Senior Driver
Home > Blog Senior Driving Issues > Physician Abuses Senior Driver
FAMILY MEMBERS SPEAK OUT ON BEHALF OF MOTHER.
We made sure Mom did not take the DriveABLE. It angered me that her
doctor is an advocate of the SIMARD and DriveABLE. It seems doctors
affiliated with Primary Care buy into this bullying, discriminating
tactic.
https://elderadvocates.ca/no-association-simard-md-fitness-to-drive/
https://elderadvocates.ca/is-driveable-workable/
We had to meet with Mom's doctor to stop her from proceeding further
with DriveABLE (and there is a long story about that) . Not only did
her doctor make her take the mini mental, she subjected her to the
SIMARD and the MOCA. My mom looked like she went through the ringer
when she was finished.
I am angry at these discriminating methods! I shudder to think of
those individuals that do not know about this or have anyone to
protect them like my brother and I did for Mom.
My mom got her license but we feel she was abused by the process.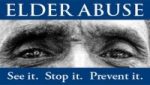 We can vouch for the fact that she is a safe competent driver.
I want to thank your society for taking the government to task on this
and for providing us with the information we needed to help Mom. All
the best of luck.
This lady was subjected to the following tests;
We allege this to be elder abuse.
SIMARD MD

MOCA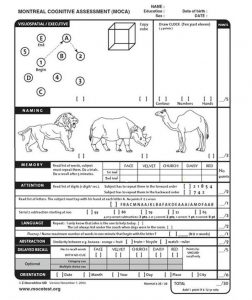 Mini Mental (MMSE)

NOTE
Many seniors who are directed to take the computer based DriveABLE test are
misclassified as being unsafe drivers, they are misdiagnosed. Then have to
spend hundreds or even thousand dollars and endure great anguish and distress to right
this injustice. Many have lost their licenses.