POWERS OF ATTORNEY THEFT
Home > Blog Theft Issues > POWERS OF ATTORNEY THEFT
Jeffrey Edward Stals /theft
JEFFRY EDWARD STALS, 53-year-old man allegedly defrauded his 94-year-old
grandmother of hundreds of thousands of dollars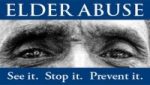 Charged with theft by a PERSON holding POWER OF ATTORNEY & fraud over $5,000,
the charges came after a five-month investigation by EPS Senior Protection
detectives.
It's alleged that between August 2010 and August 2014, the accused made out
multiple cheques to himself while acting as his GRANDMOTHER'S ATTORNEY under
an ENDURING POWER OF ATTORNEY. Apparently the fraud happened after the man's
grandmother was hospitalized following a stroke in 2010.
EPS said the woman contacted detectives after she "REGAINED THE CAPACITY TO
MAKE DECISIONS in May 2014" and discovered the alleged fraud.
How many seniors are deemed to "REGAIN CAPACITY"? Had she not, this
would have been a totally, hidden crime. There is no accountability in regard
to the Powers of Attorney Act.
The POWERS OF ATTORNEY ACT RSA 2000, cp-20, allows theft of a seniors estate
with impunity. We have met with the Minister of Justice, Ms. Kathleen Ganley complaining about this flawed legislation. The Minister has responded that it would cost too much to change the legislation. We have identified the legislation as a license to steal.