ONTARIO FINES DISTRACTED DRIVERS
Home > Senior Driving Issues > ONTARIO FINES DISTRACTED DRIVERS
ONTARIO FINES DISTRACTED DRIVERS
"On January 1, 2019, the existing fines and penalties for distracted drivers in Ontario were increased.
First time offenders see a fine increase up to $1,000, three demerit points and a three day license suspension.
It gets worse for those who are repeat offenders with fines up to $3,000, six demerit points and a 30-day licence suspension for third time convictions.
For novice drivers who are still in the graduated licencing system and don't yet hold their full G or M licence, there is not a fine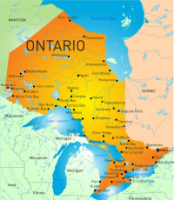 or demerit points lost but the time for a suspended licence is much longer. First time offenders automatically receive a 30-day licence suspension, second time offenders will have a 90-day suspension and a third conviction will result in the driver's licence being cancelled altogether."
This targets the perps and not every vehicle, and it should serve as a real deterrent to the increasing number of distracted drivers on the road.
It should be noted that it is not senior drivers who are causing the offences.