Ronald Siwicki, Winnipeg, Man.
Home > Abuse & Neglect Studies Dependent Adult Abuse > Ronald Siwicki, Winnipeg, Man.
Ronald Siwicki, Winnipeg, Man.
Crown asks for more jail for Winnipeg man who left mother to die on the floor

The Manitoba Court of Appeal has reserved its decision on the sentence of a Winnipeg man who left his 89-year-old mother on the floor of their home for several weeks until she died.

Ronald Siwicki was sentenced last year to three months jail for criminal negligence causing the death of his mother.
The Crown appealed, arguing the trial judge miscalculated Siwicki's moral culpability and a three-month sentence doesn't deter other people from committing a similar crime.
The defence told the Appeal Court that the sentence was fit and more jail time would cause harm to the 67-year-old Siwicki
Elizabeth Siwicki, who was suffering from dementia, fell out of her bed in 2014 and was unable to get up.
Adapted Canadian Press · May 07, 2019
January 2018, Ron Siwicki pleaded guilty to criminal negligence causing death. He left his elderly mother lying on the floor of her house for weeks before she died. The court sentenced him to three months in jail.
She fell out of bed in November 2014 and couldn't get up. Siwicki, who was her caregiver, cried as he said his mother did not want to go to a hospital.
She was left in the spot where she had fallen for more than three weeks, covered in her own excrement.
She died of sepsis after the bed sores covering her body from the prolonged immobility became infected. An autopsy found that the bed sores were so severe, they went down to her bones.
Siwicki said he tried to care for his mother after her fall by giving her nutritional supplement drinks and water. He waited until his mother died before he tried to clean her or call an ambulance.
There was so much human waste around her that the carpet underneath had buckled, court was told.
"He was overwhelmed by the situation but his responsibility was to help his mother, rather than follow her wishes," said Justice Colleen Suche in her decision.
Siwicki told court he lived with his parents his entire life and wasn't allowed to leave town. His mother discouraged romantic relationships, he said.
After his father and sister died in a hospital, he said he promised his mother she could die at home, but he was not equipped to deal with her declining health.
"The consequences of his failure to take action could not be worse".–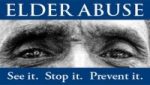 Justice Colleen Suche
The Crown sought a 35-month prison sentence, due to what it called the "callous, degrading and self-interested actions" which led to his mother's demise.
Sentence sends warning: defence
Defence lawyer Mike Cook called the three-month sentence "very, very fair" and "humane."
"The general denunciatory message goes out now that if you're in charge of somebody, be it a child or an adult, and they die in your care, you will serve some time in jail," said Cook.
The "aggravating factor" for Suche was that Siwicki was in a position of trust for his mother, who was vulnerable.
"The consequences of his failure to take action could not be worse."