Neglect At the Grandview Care Center
Home > Abuse & Neglect Studies > Neglect At the Grandview Care Center
Capital Care Grandview
6215 124 Street
Edmonton, AB
I just finished reading the story of your [Jean Warden's] case on [her] website. Oh my
goodness. It just rings so many bells…we just had my father's funeral on
January 5. His story reads very much like your mother's, details different,
but the same story of neglect, suffering, buck-passing, deteriorating health
and finally death.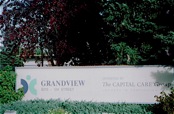 He entered the care facility on October 26/2005 after much agonizing on my
mother's part. He was a walking, talking (not always making sense, but
making words), self-feeding for the most part, happy individual. He was 82
years old. Within a month he had 2 SEVERE falls which resulted in horrific
black and blue bruises on his head, a small stroke, and suffered dangerous
dehydration. No one could tell us how he fell, where he was, only that they
had found him. No one recognized the serious change in him after his second
fall – incapable of speech, drooping head, unable to walk. And no one saw
anything seriously wrong when he started to have small seizure like
movements, accompanied by CONSTANT twitching, almost constant sleeping, no
response.
Finally after we brought it to their attention the manager decided
he was dehydrated and needed fluid. Did he need hospitalzation? No, he would
receive the exact care in a hospital as in the nursing home; besides, the
manager told me, "I received a call from Capital health wondering if our
facility had any beds to spare" so taking him to hospital was not going to
happen. He did recover somewhat, walked a bit, ate a bit, then they
discontinued the fluids completely. Around the middle of December – by this
time he had stopped eating for the most part, drank a lot of Ensure I'm told
– he was completely confined to the Broda wheelchair. It was a struggle to
get him to eat, but he sucked juice boxes dry. Was he dehydrated again? No
one seemed to think so. I do remember one day when they were weiging
everyone: they wouldn't weigh my dad "because he's in a wheelchair".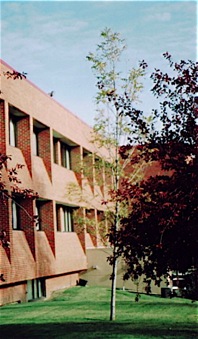 When
one of the workers suggested that we weigh them both, then weigh the
wheelchair separately he was quickly silenced. Anyway, around the week of
December 19-23 I noticed he would grimace as if in pain, and grab weakly for
his lower abdomen. I thought he might have a bladder infection, and said
this on more than one occasion but (wrongly, as it turned out) left medical
matters to the medical staff. We took him out on Christmas day to be with
his family, and thank God we did. He didn't eat anything except for a couple
of mouthfuls of dessert, and was awake and surrounded by familly for about 5
hours.
On the 28th of December I had a shouting match with the nurse on duty,
and was very vocal about my dad's condition. His mouth and tongue were
covered with sores which explained why he wasn't eating I guess…anyway,I
was told to bring some salve for his mouth, they would supply him with it
until I brought my own. I asked why no doctor had examined him that day; she
assured me the doctor had but upon looking at the records admitted that no
one had seen my dad. On Friday the 30 I arrived at 12:45 p.m. My dad was
breathing very shallow and rapid, seemed virtually comatose; hadn't woken up
for longer than 5 or 10 minutes since Christmas. When the doctor said he had
already seen my dad I suggested in no uncertain terms that he needed to
re-examine him. He became "concerned", and said that he had ordered lab work
BECAUSE HE THOUGHT MY DAD HAD A BLADDER INFECTION.
He was trying to call my
mother to get permission to administer antibiotics; I said to go ahead, and
I would call my mother. I said I was very concerned, that I thought for some
time now that he had a bladder infection. Anyway, they ordered oxygen,
antibiotics, did a urinalyis which came back "completely foul" and
reinstalled the fluid line. Hospitalization? Well, he's very fragile, and
the care will be the same… Saturday morning (New Year's Eve) while my
mother and I were there the nurse suggested that it might be a good thing if
we called everyone to see him… you could have knocked us over with a
feather. We all stayed the day, left my mother with him until she left
around 6 pm. I got a call at 12:16 a.m. on Jan 1 from my mother, and it was
critical. We all arrived before 1:00 a.m., and he died at 6:00 a.m. without
ever being able to acknowledge his family, speak, feel pain (mercifully). He
spent 67 days in this facility and it was hell for all of us. He was so
small when he died and he just was deserving of so much better care. We had
him on a waiting list for Sherwood Park, where he could be seen by doctors
who had treated him for years, but there were no beds available.
It was the most painful 2 months of our lives, and I will be a long time
forgiving myself for not standing up for him more. He was totally unable to
advocate for himself, and I failed him. The nursing staff failed him. The
health care system failed him. What he died of was neglect, and a failure to
communicate on many levels. What was listed as the cause of death? We have
no idea. I would like to get my hands on the care facility records, but am
not sure if I can just call and ask for them.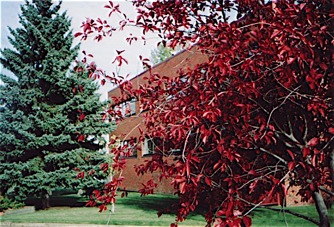 Anyway, thank you for reading my sad tale. I want to believe this was an
isolated case but I just don't believe it. By the way, there is a fellow on
my dad's ward who also developed gangrene in his foot. He had an existing
infection in his foot, and I think it got gangrenous possibly by stepping
through some feces on the floor. That happened up there regularly –
inapproprate voiding – and one time I timed the staff: took them 9 minutes
to clean up the mess on the floor and the patient, after he'd walked in it
to his doorway and announced he needed to use the washroom.
So if you need someone to tell their tale to someone I will do it.
I miss him in the worst way.
Janet (Not her real name)