Powers of Attorney Act
Home > Theft Issues > Powers of Attorney Act
License to steal
Our family became aware that our Mama was becoming frail. Sister Jamie assumed Power of
Attorney and Personal Directive. Because Jamie's husband was an accountant, this seemed like a good fit.
There was a large estate of several million dollars, we were pleased that family affairs would be properly looked after.



FINANCIAL ABUSE OF THE ESTATE BY FAMILY MEMBER WHO HAD POWER OF ATTOURNEY

However after sometime, the family became aware that Jamie was driving a new Chrysler car, had gone to Mexico for a holiday, with her husband and she had quit her job. They appeared to be living the high life.
We asked her for an accounting as to the estate, but Jamie refused.

When we went to visit Mama she would say that she had no money to buy some little things for the grandchildren. We felt helpless to
intervene. After some time Jamie and her husband began isolating Mama and did not allow us to visit her.
There was nothing we could do about it. Furthermore it was difficult to believe that this was all happening.
Because of concerns of how the estate was being spent, one of my siblings, my brother made Application to the court for an accounting according to
Section 10 of the Powers of Attorney Act –
10(1) An application may be made to the Court for an order directing an attorney to bring in and pass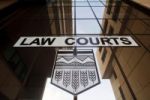 accounts in respect of any or all transactions entered into in pursuance of the enduring power of attorney.
The Honorable Justice did not grant him the Application but reprimanded him for not going to see Mama. It was obvious that the Honorable Justice has not read the sworn affidavit. Then to add insult to injury, she ordered brother to pay $90,000 dollars in court costs.
For five more years, this continued on, we the siblings were denied to visit Mama.
The legislation of the Personal Directive was used by Jamie to deny us access to our mother
and the legislation of the Powers of Attorney Act was used to deny us information concerning the estate and as we later learned, commit theft with impunity.
We became aware that Jamie's husband was also not employed.
Shortly before Christmas Mama passed away. It was a very sad time for all of us.

ESTATE STOLEN BY SISTER WHO HAD POWER OF ATTORNEY

In my mother's Will, I had been appointed executor of the estate. It was not till well after Christmas that I obtained the documents concerning the estate, bank accounts etc. In total disbelief, I found that the estate had been totally drained, Bank accounts were totally empty. Nothing was left of the massive estate.
Our family is torn apart. Some family members say it is only money and we should not bring charges against our sister Jamie.

POLICE REFUSED TO ADDRESS THEFT

However, I , as the Executor of the Estate have taken documents to the police In order to
have charges laid. The police responded that it is a civil matter and they will not be involved even though this involves massive theft.
I have recently learned that in a similar matter, a lady from Montréal in a matter of estate financial abuse which happened here in Alberta, is having success in laying charges with the police.
It is an ongoing story.