Bill Rowe from the Berwyn Autumn Lodge
Home > Abuse & Neglect Studies Assisted Living Blog > Bill Rowe from the Berwyn Autumn Lodge
Bill Rowe from the Berwyn Autumn Lodge.


If someone claims sexual abuse today, the RCMP come running, the media starts taking notes and the world starts to tune into the issue, meanwhile SENIORS MENTAL ABUSE gets ignored
My name is Bill Rowe, I am being abused and this is my story. I hope someone is going to finally listen.
My wife and I have raised 6 children, lived in the NWT but have resided in Berwyn since 1975 and are blessed to watch our family grow to over 50 caring loving individuals.
My wife, Rita and myself moved into the Berwyn Autumn Lodge on September 15,2016, due to circumstances whereby we could no longer maintain our farm of 40 years. The Farm celebrated 100 years of Homesteading by the Rowe family in 2013. My father broke the land and raised our family on there until his death.
The lodge was our first choice for our new home, as it had been home to my older sister for a number of years and the staff and location were amazing to her. It was very good for me and my wife and I until July 7, 2017.
We were 33 residents having our breakfast, enjoying our family as they had become to us on July 7, 2017; when were told to stay in the dining room as someone was coming in to speak with us. We waited for about an hour when finally, the staff came out of the back room and told us that the lodge was closing. Some were crying and left us to absorb what was said. They said the lodge was closing September 30, 2017, and that the bus would be available in the next couple of days to take the residents to the other lodges to pick out their new room. Staff said pick Heritage Towers in Peace River, then we can all remain as a family. I said "what kind of family would do something like this? "Just like that our lives were again torn apart. I really thought moving off of our family farm was the hardest thing I had to do in my life, little did I know.
Finally, I asked," when is this fellow coming to make this announcement we were told to sit and wait for?'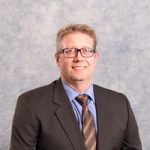 This fellow never introduced himself to us and to this day I continue to call him "HE".(Richard Walisser CAO Seniors Housing))
Mrs. Lorenzen, asked to speak or ask a question three times, HE ignored her. I then loudly asked, "where did you come from?' He stated that he was born in Friedenstal, I replied that HE should then know better than to treat seniors this way. I further told HIM, that this lodge was the safest place for us and why would we go live somewhere else with flood zones and elevators. HE basically spoke on stuff that none of us understood or could hear, as the damage was already done, our heads were mottled. Everyone was in shock and we were left with no one to help us." HE' finished his verbal communication by saying that the lodge would close on September 30, 2016. Less than 3 months' time. At our table the older ladies were inconsolable and very scared. I looked at my new family and could not do a thing to help.
I got my wife back to our room to lay down and raced down the road to my daughter's place and said don't bother finding a different bed for your mom as we have just been kicked out of the lodge. No letter nothing just you are evicted. Marg who sat at our table cried every morning," Bill what are we going to do?" She has passed away now. No more worries I guess. Could Stress have played a part?
A public meeting was called for July 27, 2017 to address the matter of closing the lodge. I spoke at the meeting about the fact that I had provided my tax return to Linda, Manager of the Lodge, and signed the acknowledgement to pay my rent from my bank each month to reside in Berwyn Autumn Lodge, not some other place. My contract was for a year and I asked why should we move out September 30, 2017. I also stated that this was an illegal eviction, to date not one Board member or" HE" has asked me what I mean. It was at this public meeting that we were notified that" HE" did not give proper notice to the Minister of Seniors and Housing, "He" was to provide 6 months' notice to the Minister and the same amount of time to the Residents prior to the closure being legal. "He" gave wrong information to the
Board, based on this wrong information the damage was done and the Board voted to close the Lodge.
August 10, 2017 we received a note from a Richard Walliser and Linda Landaker to apologize for not following proper protocol with respect to the impending closure of the Autumn lodge. The letter stated" we regret any anxiety this oversite may have caused you." "He" clearly knows HIS needling was wrong. The letter further states that the Board of Directors held a special meeting on August 8,2017 to review and answer the questions received from the Friends of Autumn Lodge and to review the legislative requirements regarding the notice period required. They passed a resolution of its intentions to close the Lodge effective April, 30,2018h,. In the same letter they stated we have until October 15, 2017 to relocate to the confirmed location of our choice, they would pay for our move up until that date. Really, move by October 15,2017 ,but, It is closing April 30th,2018. We received these same type of letters, not dated, not signed on a bi weekly abuse reminder, of just how vulnerable we were.
Things just kept happening, Home Care showed up at our room in August and was insisting that they had done an assessment on my wife and that she has deteriorated to a level 4 of care. The stress of leaving the farm and now this was just to much. Susan Heath wanted me to sign some form as this lodge is closing, August 15, 2017. I refused to sign anything as my wife was laying on the bed and I said if you want her to sign you ask her. Susan Shared that her mother was in the lodge 18 years ago and "HE" was trouble back Susan left.
A month passes, and we were back in the dining room having our supper and a home care worker was distributing the evening medicines. I asked her, what happens if you are diagnosed to a Level 4 Care?" She responded, "Your out of Here". I could not stand the lies anymore or the manipulation. Out of this frustration of not being able to do anything about the situation, and no one was listening," I yelled, out" I am sick of all this BS, I am sick of folks lying to us and constantly playing head games with me. My wife was so upset with me that night she called our daughter to come and get her. She said Bill I can't stand the fighting anymore. Staff knew full well that if they can remove my wife that I would follow, making the closure a little easier for them.
This closure has shortened our lives, and I know it has caused me to not sleep properly, constant anxiety, and thus I have had a few falls and prior to all this I never had any issues. This really has traumatized my mind. Thanksgiving 2017, our family took us North to Hay River, for the celebration. My Wife took a fall and broke her upper right arm in two locations. After 65 years of marriage my wife and I have been separated. She resides in Long Term Care in Grimshaw as " they" say the lodge is closing and she needs a higher level of care. Each day I go and spend the afternoon with my wife, and each day she cries, she says" Bill why do we have to go through this, why do you have to leave, I just can't handle this any more." Due to all of this frustration and hurt I have panic attacks and became very verbal stating that you should not be treating seniors like this. Linda, the Housing Manager said the other day" Bill if you hate North Peace Housing so much why don't you just leave.?" I explained that we are still in Canada and I have paid my rent. I further said that It is only" HE" that I am mad at not the staff at the lodge, they have been great. Linda is just his puppet, they should both not be around seniors at all.
Oh yea, a special investigator was appointed by the Minister of Seniors and Housing, after she received correspondence from the majority of the residents of Autumn Lodge and several people in the community regarding the decision to close the lodge based on economics. The investigator, was to look also into the manner in which the Board considered the health and wellbeing of the residents. He arrived October 30, 2017 and I was able to speak to him and I explained that the way the lodge was closed was illegal and that my wife and I are very happy here. The inspector said" you know Bill I don't think this building will close, it is a good building but my recommendation only goes so far. I further said to him if there is major problems why were the M.D's not notified and more money be provided, and why did the Foundation not make sure that the lodge was maintained. Ron Cowan, Maintenance Grimshaw and Berwyn, said Bill you know this building is falling apart, I looked at him and said" well you're the maintenance guy, you can't be doing a very good job". More mind games
The report was presented to Minister and basically it sounded like "HE" had wrote it. Blaming everybody except the person responsible. Not a happy day for sure.
Christmas was arriving, and we were waiting for Santa to come to bring good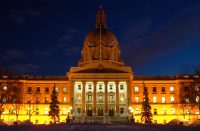 tidings. Well guess what, the Government made an offer to keep the lodge open until December 2019, and they would pay for the operation and maintenance for the lodge. This offer was made so that the residents left at the lodge could have more time to adjust and adapt to the closure. I said it was just a band aid but Merry Christmas and thank you someone was listening. They understood that the treatment we were receiving was not according to the mandate of the housing Act which "He" quotes as his mandate.
February 2, 2018, we again had our meal disrupted, we are told Sandra Eastman, chairperson for North Peace Housing Foundation and Tammy Menessa, arrived at the

lodge to let us know that the Board had voted unanimously to not accept the Government's offer and that the Lodge would close as earlier stated, April 30, 2018.I got so angry and stated" why does that gutless SOB not come in here and do "HIS" own dirty work? Why would "HE" send girls to do "HIS" job?? Sandra was so upset with the situation, she could not make the announcement. Who coerced her?
Feb 16,2018, is when I lowered the flag at the lodge to half-mast. I did this for all 33 victims of the lodge, we all have been victimized and treated with no respect at all. We have been on an emotional roller coaster and no one seems to care. "HE" just carries on manipulation with our money.
After the announcement there was a note on the memo board, If anyone wanted to speak to the Board about their decision or had any concerns, to get in touch with Peggy, Recreation Director, at the Lodge. When I asked to set up a meeting Peggy said I had to call Tammi. I did, she was very helpful. I explained that I wanted to meet with all the current board members and the ones involved previously as they were part of the group to vote to close our lodge. I am very concerned I told her, then continues to explain" tell them, I want to save their Asses". She of course wanted to know how. I proceeded to tell her that this lodge has so many leaks that I will explain only to the Board members when they arrive here. "Ok, Bill , I will make some calls and call you back. I further explained to her that I was only available to take calls from 8:30 – 12:00, as I always go to spend the afternoon with my wife in long Term Care and I do not have a cell phone. When she called back the next day she said that only 5- 6 members would be able to attend this meeting.
I wanted to know that exact date and time of the meeting as I wanted to be prepared and had folks to invite. 3 days went by and I was walking by Linda's office, she yelled out," Bill, Tammi has been trying to get ahold of you for the last 3 days", then proceeded to tell me that they spoke with my daughter, who was in Yuma, AZ with a blown-up phone. More lies, more abuse, more Bull.
Friday February 26, at 10:00am was the date of my meeting with the Board Members. I was asked if I wanted a private meeting, I responded NO that is what is wrong with this Lodge," everything is behind closed doors, no one has the fiduciary duty to be sincere, honest or open."
I had invited Ruth McKen, Resident, Dorothy and Cheri Wearden, Resident & daughter, Mrs. Lauridsen, resident, Bill Henderson, Resident, Paul Dodds and Mrs. Joan Clark Resident , Neil Sandboe and Roy Higginson, Friends.
• Board Members showed up that day, thank you for that. I started the meeting with a couple of questions.
• 1. Is" HE" your boss? Board quickly responded. NO "HE" is not our boss. I then stated that you can't be very good boss's as" HE" can tell you anything and you believe him.
• 2. Which one of you said, that we don't know what to do about" HE", "HE" manipulates us?
Those are the 2 questions I asked the members and then I had to state to please not speak while I am, as my head is very fragile due to all the abuse I have underwent since July 7, 2017.
I explained that I wanted to save their integrity and to help them remain respected residents of our communities. I went on to explain that I cannot do anything for us seniors, but why did you take the burden of" HIS" wrongdoings and place it on your shoulders. "He" stated that "HE" should close the lodge and move everyone to Peace River because you were losing money. You believed "HIM" and followed like sheep. You went back to your homes, families, Towns and municipalities to be ridiculed and shunned because you believe "HIS" information is correct. "HE" gets to sit in "HIS" new office and gather "HIS" coins. What have you left?
"When the chickens come home to roost," will" HE" care how you are doing. I don't think your neighbors will care either. You gave into" HIM".
I then spoke about what this decision did to my family, my wife cries each and every day to be with me, my family has been meeting with the Municipalities to beg for help, I cried and said how can you do this to me and my family. I paid my way all of my life, started when I was 14, paid my bills all of my life, never have I felt so hopeless.
I summarized by stating that each member of the Board and Staff member who has manipulated, Harassed, abused, us Seniors, should go home and look into the biggest mirror they have and say, Mom, Dad, Son Daughter, Gramma, Grandpa, this is on "ME", I did this. I will have to live with this. CAN YOU. My Golden rule is "People who live in glass houses, should never throw stones."
I do not cause harm to others and do not hold grudges I then explained that I can take that huge burden off of their backs and they will not have to carry it the rest of their lives. I suggested that they bring "HIM ,HE" back to Berwyn to another public meeting and have HIM" announce that "HE" made an error in judgement and would like to make this error right. I want "HIM" to announce that "HE" will leave the lodge open and allow me to bring my wife back home. We can build 10 Long Term Care units, on to the building, upgrade all the rooms while the lodge is half filled and leave us alone in Berwyn. You the Board members if you are the "BOSS" can do this.
I challenge you to correct the 1st Boards mistakes, whereby they let "HIM" move out of Berwyn, (not good enough) Move out of Grimshaw (not good enough). Have the Board office move back to Berwyn where the taxes are exempt, and it is the most central location to the Boards serving area. If they do this the burden is removed. No longer do they have the sleepless nights, no longer do we the seniors need to lose a night's sleep, but "HE" can have "HIS" own sleepless nights.
'HE 'should not be within 10 miles of another senior. I gave the Board a week to consider my thoughts and hold a special meeting to implement these actions or I would tell my story to the press. Maybe someone, somewhere will be concerned that you could be next.
It is to late for us but what are you going to do? Abuse is Abuse," HE" is the master manipulator. Is "HE" going to Win or be charged for shortening the lives of 33 seniors. I heard a rumor the other day that "HE" had paid out taxpayer's money for 2 lawsuits that were placed against "HIM". Is this rumor or truth or just another error of judgement by "HIM"? Did the Board know how much was paid out and did these lawsuits or "HIS" new castle on the hill cause the economic restraints on our lodges?