City Harasses Autistic Senior
Home > Abuse & Neglect Studies Blog > City Harasses Autistic Senior
ELDER ABUSE
November 28, 2013 Peter Kiernan, City of Edmonton, safety Codes Officer was notified by
written letter that the domicile of the autistic senior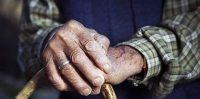 1) has no tenants,
2) 2) has never had tenants,
3) 3) collects no rent,
4) 4) has never collected rent and
5) has no intent to establish any sort of rental in the future,
6) no Rental Manager on site.
However the City which has massive numbers of employees, who collectively & selectively have harassed this man, persisted through to 2014.
Under the direction of Ceildidh Corcoran, Planning Enforcement Officer, Current Planning SustainableDevelopment, files of letters
have been produced in regard to this matter.
Finally because the threatening letters persisted, THREE CITY

to the autistic man's home & then Peter Kiernan. EMPLOYEES were granted access finally wrote on February 24/14 that the file was CLOSED.
However then again, the City of Edmonton began sending NOTICE OF ENTRY letters demanding entry.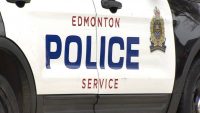 On February 8/15, @ 9:30 AM, Ceilidh Corcoran together with another female who provided no
identification & THREE fully UNIFORMED & ARMED POLICE OFFICERS appeared at the door.
The vulnerable, autistic man went to the door & said police were not coming in, furthermore they had
not provided proper notice. They threatened that they would return with a court Order & left.
We took a photograph of the three retreating Police Officers & City staff.
Then a new harassment commenced regarding the yard, this was in spring
of 2015. City came with bobcat & dumpster, removed everything from the yard and Invoiced & Fined the man $1,500.
This is added to his Tax invoice.
Then, May 4/15, a Notice from Enforcement Officer, Colin Stephenson, 780 442 1482 that
again the yard would be cleared, this time the fine would be doubled.
Yesterday, June 4/14, 10:00 AM, two City employees John Lazaruk & Steven Gowda, who came on
very officiously, could find nothing in the yard, but found garbage in the lane, ready for pickup,
said, they WOULD INVOICE & FINE for that. Spokesman Lazaruk, said that they could immediately
remove the lane garbage, although there was bobcat or dumpster on site.
After some discussion & again their threat that they could return with a Court Order, the two employees were
convinced that an invoice & fine may not be appropriate because the yard was very clean & further
more that this might be posted on the Elder Advocate's website.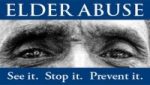 They left, Lazaruk stating there would be no Invoice or Fine.
Through the lane, in full view of this property is a property inhabited by a hoarder. The lot is
covered wall to wall with questionable materials. They have never had to clear their yard.
———————