DriveABLE test- Only 15% pass
Home > Blog Senior Driving Issues > DriveABLE test- Only 15% pass
Originally published in Victoria Times Colonist.
The 45-minute TOUCH SCREEN EXAM called Driveable, has angered
seniors who say it is unfair and an
inappropriate way to assess a generation less familiar with technology.
.
The test is not a driving skills exam but a test of cognitive functions like memory, attention
span and spatial reasoning that can decline with age.
"Government has the responsibility of balancing individuals' desire to drive with the responsibility to ensure the public safety of all British Columbians," Solicitor-General Shirley Bond Has said in a letter.
"Driveable is one of the tools we use to help us make those decisions in a fair and reasonable way."
Introduced in 2005, Driveable was expanded to the entire province in 2010.
During the test, drivers must react to scenarios — for example, will a jogger cross the street? —on a moving screen by answering multiple-choice questions with the press of a button.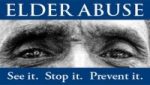 Victoria resident Geoff Barnard, 86, who is competent with computers, said he was completely frazzled by the end of the test he took two years ago.
He didn't outright fail but received an INCONCLUSIVE SCORE requiring an ON-ROAD TEST which HE PASSED.
Of the seniors who take the computer test,
40% FAIL and another
45 % RECEIVE THE INCONCLUSIVE SCORE.
ONLY 15 % PASS,
the data from 2011 showed.
Barnard said the problem is that the compressed view on the computer screen does not provide a realistic representation of driving situations.
He said if the province is going to test seniors using a computer, they should do it using a full-sized simulator with a steering wheel, brakes and a gas pedal.
Barnard said he also knows of two seniors who failed the test but PASSED ON A SECOND TRY,
which does not make sense if it's testing cognitive ability.
PRACTICING SHOULD NOT MPROVE YOUR SCORE, he noted.
Barnard said there is a lot at stake for seniors. "They say losing your driver's licence takes away your independence — you're darn right it does," said Barnard, who just bought a new car, a 2010 Hyundai Elantra.
At age 80, every driver in B.C. is asked to complete a driver medical examination with their doctor.
Of the 130,000 people in B.C. who take a driver medical examination each year, 44,000 are over 80.
Of those, only about 1,500 are referred for Driveable assessments, she said.(BIG BUSINESS)
Victoria driving instructor Steve Wallace said he's received numerous complaints from seniors about the Driveable assessment.
However, he said he thinks the concerns can be resolved.
Adapted from Vancouver Sun
ICBC NO LONGER USES DRIVEABLE TESTING 2018.