Revera, Bow – Crest, Calgary
Home > Abuse & Neglect Studies Blog > Revera, Bow – Crest, Calgary
Hello,
My grandfather passed away a year ago.
He was in Revera Bow- Crest, Calgary (previously Brenda Strafford Bow View)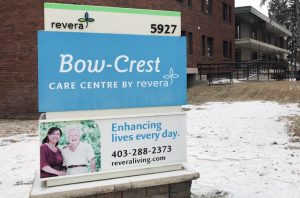 Some of my concerns are as follows:
– the diaper has to be 75% full before changing it.
– leaving him in a wheelchair up to 6 hours at a time – some people sit in the chair all day.
– not spending proper time to fed.
– placing him in a sling that was too small (he was not measured for a sling) and caused bruises and letting him sit on it (even though manufacture instructions say not to sit on it).
– not re-positioned.
– broken bed that slammed down.
– not given regular showers
-not knowing how to use a turning sheet, sling, wheelchair.
– not sitting him proper in a wheelchair.
– saying he was stable when he was not.
– dirty room. Roommates urine bottle left full for hours and used catheter supplies left in room, etc Curtains never washed, floor dirty, etc.
– after not liking his doctor, management didn't get my side. Doctor discharged him and wrote me up so that no other doctor will take us (but a doctor did end up taking us).
– missed & dressing wound treatments.
– noise that scared him from different sources including construction.
– not keeping rooms at proper temperatures.
– hydration is a problem for all residents. Also eating for some.
– double dipping washcloth into wash basin.
– I've seen many times were elderly resident's oxygen had run out.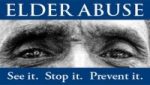 – the government (AHS) told me that heavy residents can get up to 8 hours of care or more. He needed this but didn't get it. HCA ratio about 9-10 per aide (and then they have to help their partner for 2 person lifts), 2 nurses for over 50 residents.
– building security – none.
– only one way to secure catheter on leg at Bow Crest. He was allergic and they didn't have any other sticker or leg band.
– not checking the diaper for tightness when sitting up. Not checking privates for men (to make sure they aren't sitting on privates).
– not knowing that some seniors don't show a fever anyone – even when really sick.
– no mouth phlegm suction at Bow View.
– medication confusion during palliative stage. Missed doses.
– no bladder scanner at Bow View.
– management rude and abusive towards me and him.
– HCA's don't have to be trained in a school. Places can just hire people they think are competent and are supposed to train them.
– some nurses refusing to call a doctor. Some say leaving a note is good enough – if they remember to leave a note.
– diaper tabs are sharp and if pulled through on skin, can scratch. Diaper tabs should be ripped off before removing the diaper.

I am trying to join the Class Action Law Suit against Revera.
Shauna 04/05/19
https://elderadvocates.ca/deadly-neglect-at-revera-mckenzie-towne-centre-calgary/
https://www.cbc.ca/news/canada/calgary/calgary-familiies-sue-revera-nursing-homes-negligence-1.4980501