Drivable test Invades Seniors' Privacy
Home > Blog Senior Driving Issues > Drivable test Invades Seniors' Privacy
For those of you that are not familiar with or who have not heard of DriveAble, please take not.
Dear Editor:
For those of you that are not familiar with or who have not heard of DriveABLE, please take
note. DriveABLE is a private for-profit company that started with the help of your tax dollars from the Alberta Heritage Trust Fund. Your private information is being forwarded to DriveABLE, which is an invasion of the Privacy Act.
Alberta Transportation has stated it has no contract with DriveABLE and yet they share your private information and are targeting seniors age 75 and over. Alberta Transportation does not request that individuals complete a SIMARD MD or Drive- ABLE assessment for renewal of their operator's license.
DriveABLE is conducted in 12 hospitals within Alberta and yet Alberta Health Services has no contract with DriveABLE that will cover the cost of this test. Each test will cost you $250, is taken on a computer and takes 40 to 60 minutes to complete. If you fail the test, your driver's license will be taken away. It has been stated Red Deer Regional Hospital does the DriveABLE test and charges $250. It has also been stated by DriveABLE that AHS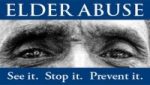 receives $220 from each test administered but your cheque is made payable to DriveABLE. Is there a government cover up or collusion?
DriveABLE has not been proven to be an effective tool in correctly identifying unsafe drivers. Doctors are supporting this program by using the SIMARD MD test that can be
administered by your physician's office. If you fail the SIMARD MD test you will most likely be sent to DriveABLE. Physicians are sending patients to DriveABLE without even knowing anything about the DriveABLE assessment. This was stated by a physician.
Did you know SIMARD MD was created by Bonnie Dobbs and that DriveABLE was created by Allen Dobbs, a husband and wife team who claim to have the solution in getting cognitive impaired drivers off the road. This whole set of tests, the process, the age group targeted, your personal and private information being shared without your consent, along with the Alberta Government's involvement is indeed corruption at its finest.
You have the right to refuse the SIMARD MD as well as the DriveABLE assessment. You can take a road test instead. If you or anyone you know has been affected by DriveABLE or SIMARD MD, please contact your MLA and let them know that this corruption must be stopped.
James Nakoneshny
Voice for Seniors
Ponoka News May 15, 2013