DriveABLE New Source of Revenue
Home > Blog Senior Driving Issues > DriveABLE New Source of Revenue
"Increase Billing and Profits"
"Not only do DriveABLE assessments provide healthcare professionals with
risk evaluations regarding patients' cognitive driving abilities, they
also provide a NEW SOURCE OF REVENUE that was PREVIOUSLY INACCESSIBLE.
As stated on DriveABlE website, reason why DriveABLE has become so successful in promoting their product not only in Canada but also in the USA.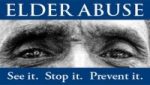 DriveABLE assessments CAN BE BILLED under American Medical Association licensed CPT coding to Medicare or other Health Insurance providers.
"DRIVABLE ASSESSMENTS BENEFIT
the patients,
the PROVIDER, and the
PRACTICE."