Saskatchewan Daughter Steals and Bankrupts Mother
Home > Blog Theft Issues > Saskatchewan Daughter Steals and Bankrupts Mother
Elder abuse expert Lynn McDonald routinely fields calls concerning financial exploitation, but none more dramatic than a recent incident
involving a woman in Saskatchewan who was nearly bankrupted by one of her own adult children as she underwent hip replacement surgery.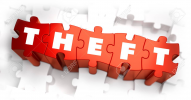 "The daughter convinced the mother to sign over everything to her while she was sick in hospital and then she'd get it back after she
came out," said McDonald, who is the director of the Institute for Human Development, Life Course and Aging at the University of Toronto.
"But she sold the mother's house right under her, and took all her possessions. When the discharge went through, the mother came out of hospital with nothing but a pension."

WAS DAUGHTER HELD ACCOUNTABLE?
WERE CRIMINAL CHARGES LAID?