Shocking Elder Abuse and Professional Incompetency
Home > Abuse & Neglect Studies Blog Capacity Issues > Shocking Elder Abuse and Professional Incompetency
February 10, 2011
We submit that the present process of assessing competency
is a pseudo science and could be perceived as an industry,
a lucrative, non-regulated industry.
Ms. Cathy Penner, Community nurse,
Geriatric psychiatry, 9942 108 Street, Edmonton, AB.
Ms. Mryna Boily, Manager
Geriatric psychiatry, Alberta Health Services
9942 108 Street, Edmonton, AB.
Ms. Charlotte LaRose, Complaints Officer, Adult Guardianship and Trusteeship Act
The Honourable Gene Zwozdesky, Minister of Health & Wellness
The Honourable Ms. Mary Anne Jablonski, Minister Seniors and Community Support Services
Dear Ms. Penner:
REFERENCE:Mr. #####################, 84 years of age, Spruce Grove, AB.
We shall refer to Mr. XXXXXX XXXXXX XXXX as "the client" throughout.
Further to our correspondence to you dated January 20, 2010 and our
telephone conversation of the morning of January 20, 2010, You stated to us
that you had called the client in order to be assured that he was safe.
Was this accurate?
We wish to submit a further, partial history outlining the abuse of the client.
The following history does not include
Dr. Jasneet Parmar MBBS who arbitrarily stripped him of his
license without carrying out a compency assessment.
1) Dr. Sarjiwan K Khullar wrote on a, April 12, 2007, regarding the client:
"Senile-Dementia"
Alzheimer Disease".
He is not taking medications
He has failed at DRIVABLE TEST
He should go through DRIVER'S TEST"
2) Dr. Trevor Byers assessed him and cited an MMSE score 27/30 which is excellent.
3) Dr. Mohamed Elmusharaf on October 27, 2007, certified the client to be:
a) "normal"
b) able to execute his legal and financial matters in a normal capacity".
4) Dr. Eva Patochca , Associated Medical Clinic, Devon, AB.
&
Dr. Michal Princ, Associated Medical Clinic Devon, AB.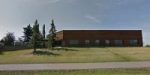 signed documents declared the client to be incompetent.
The signed documents, dated June 15, 2009, were not in proper form.
the client maintains Dr. Patocha and Dr. Princ signed and published these documents without having done a cognitive assessment of him.
5) On approximately July 31st & August 4th, 2009, Mr. Les Berg, M. Ed. R.Psychology assessed the client cognitive abilities. He informed Mr. Thomas that he was a "long way from Alzheimers".
5) The POWER OF ATTORNEY which had been signed by the client on April 5th, 2004 at Stony Plain in the Province of Alberta, was then unlawfully enacted on or about October 27, 2009, by his named Agents, John Thomas and Joel Jacobs.
6) His agents denied him any of his money or the right to access his bank account. They failed to provide him counsel.
9) December 11, 2009, son Michael Thomas, business man in Stony Plain, AB. made Application to the Court for a Warrant to have his elderly father apprehended under the Mental Health Act, Section 10.












After dark, December 11, 2009, on a winter evening, shortly before Christmas, two family cars and two RCMP Officers in full uniform arrived to take this elderly man away. (Merry Christmas Grandpa).
Because he was preparing for bed when the RCMP arrived, he was not fully dressed. The Mounties instructed him that he did not
need socks or a cap, (it was winter). They advised him to come and that if he did not resist, they would not handcuff him. On the way to the RAH, Don noted that the Mounties were lost, heading in direction of St. Albert and not the RAH. He then advised them how to get to the RA Hospital.

At 10 minutes to midnight, this tax paying Canadian citizen / octogenarian, who had committed no crime, was admitted to the RAH emergency ward.





Don spent Christmas Day & New Years at the Royal Alex Hospital [RAH].)
At no time was he advised of his Charter Rights.
10) On admission, he was detained in the cold emergency ward where the cot was
most uncomfortable and far too small for a man the size of the client
In the emergency,
a) he was assessed by an RN Nurse Practitioner & easily passed an MMSE 29/30.
Then
b) Psychiatric consult by Dr. Neerlam Mahil,
c) three Form I's signed by (Admission Certificates which declared the client to be a formal patient)
– Dr. Neerlam Mahil,
– Dr. Marcia Hart
– Dr. Erik Anslo
We allege that the Admission certificates failed to meet the requirements of the Alberta Mental Health Act Section 6. This presents ethical questions which need to be addressed.
After being admitted to Ward # 52, Psychiatrist, Dr.Katherine Lechelt and others approached him desiring to carry out cognitive assessments. He refused.
December 15/10, A DDDR pacemaker was inserted. Immediately prior to this, at approximately 11:00 AM, three male persons / physicians (?) surrounded him, questioning him, he was sitting on a chair. He told us that he felt overwhelmed. He fainted, lost consciousness but spontaneously recovered.
Independent Living Scale January 7, 2010:
"Patient. scored within the high standard score for all subtests – the patient demonstrated good reasoning with judgement in all areas tested".
11)After a month of taking up a precious active treatment bed & our tax dollars, we asked a lawyer to intervene and the attending psychiatrist Dr. Lechelt said she had no choice but to allow the client to leave. He was given no discharge papers.
Despite many requests to physicians and nursing staff, he was refused a copy of the Court Order, the apprehension Order which constitutes a Breach of the Mental Health Act Section 14(1) (b) (ii) . (Dr. Lechelt et al, had a duty to serve him)


After his discharge from the RAH, the client inquired at the Stony Plain Court house and obtained a copy of the Warrant dated December 11/2010.
a) The Court Order cites the reason for the Warrant as sworn by son Michael Thomas:
"Severe mood swings, aggressive behavior, unable to rationalize and reason."
The Order stated that
We allege that the Admission certificates failed to meet the requirements of the Alberta Mental Health Act Section 6. This presents ethical questions which need to be addressed.
"he is in a condition presenting or likely to present a danger to himself or others"
b) However, Dr. Katherine Lechelt stated in her Discharge Summary dated January 9, 2010, the reason for the apprehension was:
"This gentleman has not been compliant with medications and also there had been a question of his ability to handle his finances and various bills were not being paid".
Dr. Lechelt further stated,
"The concern, then at this point, was whether the actual diagnosis of vascular dementia was accurate."
She also wrote
" Copies of the admission certificate (Form I) were given to the client on January 7, 2010. Psychiatry who had originally seen him on admission, cancelled the certification on that date after reviewing his chart and examining him."
He had requested those certificates shortly after admission.
We allege breach of the Alberta Mental Health Act RSA 2000, the Act demands service pursuant the Act, RSA 2000
Section 14, (1) (a) & (b)
Section 14(1) When 2 admission certificates or 2 renewal certificates are issued with respect to a patient,
(a) the board shall inform the formal patient and make a reasonable effort to inform the patient's guardian, if any, and, unless the patient objects, the patient's nearest relative, of
12) The client's 4 children & wife Helen, were at the RA Hospital for a final meeting but refused to drive him home.
His brother had to come into the city next day to drive him home.
13) However prior to being discharged, the client was instructed by Dr. Katherine Lechelt to attend at the Northern Alberta Regional Geriatrics Program, Glenrose. Rehabilitation Hospital, Edmonton.
He was to attend for yet another day long assessment by Dr. Robert Frerichs, Clinical Neuropsychologist.
The appointment had been already made for January 19, 2010 @ 8:30 AM.
When the client arrived at his home, Glenrose staff phoned the client urging him to attend. Dr. Frerichs also spoke to the client about a further assessment, but the client refused to be reassessed.
14) Son John, told him that the farm would be sold; that he would end up in Alberta Hospital. He waved the client's 'gaitor' keys in front of the living room window, threatening to take the keys and only returned them when the RCMP were called. and came. Son informed the client that he had reserved a place for him at a senior's home, Discovery Place, Devon.
7. On 3rd day of February, 2010, the client revoked the illegal enactment of the POWER OF ATTORNEY.

8) Prior to the client having revoked the enactment, his Agents removed his investment funds from the Alberta Treasury Branch to another bank where he cannot access the funds. That money was money derived from an inheritance from his parents. The investment was garnering 7% interest every month and was and is necessary to help him pay his bills. Presently he does not does not derive any benefit

from the money. He has been told it has been moved to another Treasury Branch. He has not been given an accounting of the money, nor has any money been returned to him.
The bank was also negligent as it failed to protect their client by not ensuring the Power of Attorney was (legally) properly enacted. This was a very painful period for the client.
AHS
15) October 6, 2010, he received a letter from
Alberta Health –
Health Services Center, Rm # 107, Misericordia Hospital, Edmonton, AB. to attend for a cognitive assessment. The Center phoned him a number of times insisting he should come. He informed them he would not.
October 18, 2010 – He was called from Glenrose to come for a "Geriatric test" on November 15/10. Person told him to come at 9:00 AM. 'That's our procedure". He told us that he hung up on her.

16.) January 6th, 2011 @ 2:00 PM, there was a knock on the client door. When he called for them to come in, there was another RCMP Officer in full uniform and a middle aged woman.

Neither of them gave him a business card. The woman commenced asking him questions – cognitive assessment questions. He refused to answer saying that he had, had enough of that. He learned later that the woman's name was Linda.
17) On January 10/11, when the client phoned the Stony Plain & Spruce Grove, RCMP Detachments, he was told that there was no record of any RCMP Officer attending at his home.
The client was called from Geriatric Psychiatry, Alberta Health Services.


You, Ms. Penner called the client. You asked him questions which he perceived to
be questions to qualify his mental status.
You advised him that you would visit him at his acreage home, towards the end of the month.
When I spoke with you by telephone the 20th, you informed me that you had called him to be
assured of his safety.
In fact you were calling at the behest of his wife Helen. When I inquired why you
were calling him, who had referred him to you, you stated that his wife Helen the client had
referred him to you, alleging that she was being threatened by the client.
Did you have any proof of such an allegation?
Apparently her phone blocks his phone number. How could he, out on his acreage, have made threats to her?
19) I called your Office for information and clarification on the 14th, January 2011.
20) On the 19th, of January, 2011, when the client had to attend at the doctor for
an infection of his foot, his son John and other family members refused to take him. He
had to again rely on the kindness of his neighbours.
– At Christmas, none of the four children or grandchildren invited him to their home. John
brought his father a plate of Turkey & dressing and a $6.00
card, Christmas Day afternoon.
– No family attended for his Birthday.
– Joel Jacobs, (grandson) borrowed his truck. A formal written request was made to have
it returned. There has been failure to return it.

21) Members of his family took his vehicle, took his money.
Thursday, February 3, 2011, the client filed a written complaint with the Spruce Grove
RCMP Detachment, alleging theft.
We submit this to be a deeply troubling account of harassment and elder abuse, professional incompetency, disregard of legislation, dishonest and unethical behavior, not only by family members but also by government employees, health professionals and others.
We shall be awaiting your reply and be grateful to be in receipt of such reply in regard to this matter by the 20th of February, 2011. Thank you.
Yours truly,
Elder Advocates Of Alberta Society
c.c. XXXXXXXXXX the client
NO RESPONSE FROM ANY OF THE ADDRESSEES
https://elderadvocates.ca/dr-jasneet-parmar/
https://elderadvocates.ca/capacity-assessment-transcription/
https://elderadvocates.ca/adult-guardianship-trusteeship-act-unjust-legislation-2/
/https://elderadvocates.ca/dora-cinciruk-formal-complaint-of-unlawful-confinement-2/
https://elderadvocates.ca/call-for-public-inquiry/
https://elderadvocates.ca/senior-unlawfully-detained-and-locked-in-alzheimer-unit/
https://elderadvocates.ca/dennis-riopel-denied-justice/